by Rachael Gorney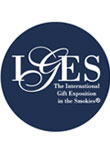 Intended as gifts or purchased as personal mementos, souvenirs are at the heart of a successful tourist experience. Whether a keepsake from a local zoo, theme park, resort or a trinket discovered at a mom and pop shop on Main Street, souvenirs allow us to share our stories and to re-experience the magic of a trip long passed.
The success of souvenirs attests to the fact that people like to be reminded of special moments in their lives. While some trends in the industry change faster than the seasons, others have become staples and maintain popularity consistently year after year.
At the International Gift Exposition in the Smokies®, a wholesale order-writing only tradeshow with a focus on the souvenir, resort and gift industries, successful souvenir staples include apparel items such as t-shirts and hats, plush, coffee cups and mugs, postcards, keychains, magnets, hand towels, jewelry and more. Showcasing nearly 600 exhibitors across 1,200+ booths, IGES® is the premier destination for wholesale resort, souvenir and gift merchandisers and retailers. With its one-of-a-kind setting and generous mix of what's known and what's new, IGES® offers retailers from across the country and beyond an opportunity to experience the best of the souvenir and trade industry.
Name Dropped
The popularity of souvenir sales attests to the fact that customers love to take home a piece of their travel experience. Everyday items like mugs, keychains, candles, postcards, towels, and t-shirts are popular products that highlight a recently visited city or venue by name are always a hit.
Etched and glazed to an earthy perfection, at IGES®, Cape Shore's Potter's Mugs are a huge hit this year. Embellished with a variety of designs including seashells, Cape Shore will name-drop the mugs with your tourist destination for free.
Anything & Everything with a Saying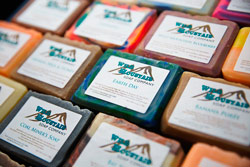 Products with personality are also popular. Whether humorous or inspirational, sayings are here to stay in a big way. At the 2016 IGES® show retailers will find souvenir offerings with religious, inspirational and humorous sayings across the market – jewelry, apparel, candles, décor and more. Returning to Sevierville's Made-in-America section this November, Just Too Cute, Inc. will have handwritten signs with whimsical sayings and new for 2016, Squire Boone will be introducing a Custom Line of Souvenir Picture Postcards.
Nautical:
While a popular mainstay, the market saw the resurgence of the nautical trend last year. All facets of retail are abounding with nautical themes, whether shopping for accents for the home, apparel, accessories, or jewelry. The trend continues in 2016, with an emphasis on mermaids, seahorses, anchors and shells.
Aurora's Sea Sparkles™ mermaid plush giveaway was a huge hit with IGES® attendees in November 2015 and looking forward to this year's show, Blankie Tails™ will be showcasing their adorable line of wearable mermaid and shark blankets.
Handcrafted
There has been a definitive shift from the popularity of big box stores to Main Street and specialty shops as customers are searching for unique handcrafted gifts and a personalized shopping experience tailored to their needs.
Expanding on the success of the Made in America and Handcrafted Sections in Sevierville, IGES® will specially designate each exhibiting handcrafted company with a floor sticker denoting their state of origin. New to Sevierville this November are vendors including Crayon Rocks, Pottery Mountain, The Lucky Horse, LLC., Living Airware, Graffiti Zoo Gourmet Chocolate Company, and Wild Mountain Soap Company. In Pigeon Forge, Art Studio will be offering handmade moose and bear bags and scarves. Art Studios creates products with a purpose, donating a portion of the revenue of their products to charitable causes including endangered species protection.
Jewelry
When it comes to jewelry and accessories, gold, silver and copper are always classic mainstays, especially when paired with gemstones and other natural materials. Fringe tassels, like those produced by Pacific Silver, have been extremely popular this year – as earrings, necklaces, key chains and purse accessories.
Turquoise has always been popular because of the diverse product selection. Especially when paired with sterling silver, turquoise jewelry is a timeless hit and can be found at IGES® from vendors including O.T.T. Manufacturers, Silver Nugget and Conklin Fashion.
Up and coming trends will also be showcased this year with companies like Sunsandals offering unique and creative Barefoot Sandals. Available in 40 styles and colors, they are one of the hottest fashion accessories of the year. Yourself Expressions offers jewelry that is easy to personalize and customize with a variety of "poppers" that fit onto flip flops, bracelets, jewelry and accessories. ChattySnaps® will be debuting at IGES® this year, offering a safe alternative to pinback buttons, ChattySnaps® is a great souvenir that customers will enjoy collecting.
How to register
Celebrating 17 years of Success in the Smokies, IGES® welcomes all retailers – large or small – to attend. With two beautiful convention centers nestled in the majestic Smoky Mountains of Sevierville and Pigeon Forge, Tennessee, IGES® is known for hosting the industry's biggest and best.
Retailers attending will continue to enjoy a huge list of perks including complimentary shuttle service, free on-site parking, area lodging discounts, specialty networking dinners, opening day buyers' receptions, complimentary buyer breakfasts and luncheons, drawings for free lodging, dinner gift cards to area restaurants, cash prizes, vendor giveaways and more.
For the latest information or to register for the 2016 International Gift Exposition in the Smokies®, please visit www.iges.us.