By Meaghan Brophy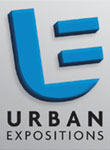 Urban Expositions was founded in 1995 when partners Doug Miller, President, and Tim von Gal, Chief Operating Officer, launched the semi annual Philadelphia Gift Show. "Urban Expo now boasts over 35 shows a year," says Suzanne Pruitt, Marketing Representative for Urban Expositions. The company's trade shows span a number of different industries including apparel, art, gaming, Halloween, party, pet, souvenir, and gift.
Shopping Local
"Many of Urban's shows are regional in nature and focus," continues Pruitt. "As such they offer the region's retailers a cost-effective, convenient, casual, relaxed and fun resource to meet with their sales reps, see national lines, and find a selection that's custom tailored to the tastes and interests of their own local audience." Urban's regional shows include the Philadelphia Gift Show, Windy City Gift Show, LAMKT, Seattle Gift Show, Panama City Beach Gift Show, Ocean City Resort Gift Expo, and Christmas cash and carry shows in Portland, San Mateo, and Los Angeles.
Pruitt explains that Urban "promotes a shop-local and loyalty message to retailers, reminding them that by supporting and shopping their regional show, they're doing more than just saving on travel; they're keeping dollars in their own region and supporting local sales reps. They're contributing to the growth and success of the show itself, which offers benefits to their businesses."
National Reach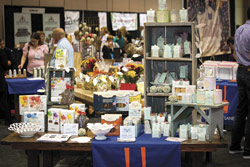 In addition to regional shows, Urban Expositions hosts several trade shows that have national reach and profile. "The Las Vegas Souvenir & Resort Gift Show is the largest souvenir show in the nation," says Pruitt. "It offers retailers an unrivaled selection from every major souvenir and resort industry manufacturer, as well as up-and-coming innovators." Urban's Smokey Mountain Gift Show, located at Tennessee's Gatlinburg Convention Center, has a large selection of destination, resort and tourist merchandise, souvenirs, t-shirts, lake, mountain, and lodge goods. "The Grand Strand Gift and Resort Merchandise Show is the largest, longest-running coastal gift and resort show," adds Pruitt. "The event features the nation's top beach, souvenir, and resort lines." Urban's National Halloween and Party Show and Womenswear in Nevada complete the roster of wide-reaching national shows.
New Developments
Each year, Urban is "always adding new exhibitors, new product spotlights, programs and events to our shows to keep them fresh and inviting," explains Pruitt. This year, the LAMKT, formerly the California Gift Show, will have a new LA Value section. "The new section offers an ideal chance for retailers to be the first to find great opportunity buys. LA Value will showcase fast-selling clearance, surplus, overstock, and other value-priced items from top sellers," says Pruitt.
Hands-on Approach
Partner and Chief Operating Officer Tim von Gal explains, "For us, it's all about the customer. We always focus on building lasting partnerships and friendships with members of the B2B community we serve. With their guidance, we work to shape the best possible event for all parties." All retailers are encouraged to visit Urban Expo's website to find a show that best suits their needs. Each show has a comprehensive website highlighting exhibiting companies, show events, product spotlights, exhibitor show specials, and more. After registering in advance through the website, retailers receive an ExpressPass™ via email that they scan at the show to quickly print out their admission badge.
To browse a complete listing of all Urban Exposition's trade shows, visit www.urban-expo.com.