by Lisa Evans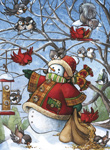 If there's one thing that retailers can count on, it's that souvenirs never go out of style. Just like every woman is compelled to keep a "little black dress" in her closet, every traveler and vacationer can be counted on to buy a classic souvenir, keepsake, or memento of his or her trip. And while the memory of the trip is priceless, all those gifts and souvenirs have a price tag – to every retailer's delight – and can add up quickly. Any retailer attending this year's International Gift & Souvenir Expo, IGES, in Pigeon Forge and Sevierville, Tennessee, this November can expect to see the top of the line in souvenir offerings from the wholesale industry's best and brightest. According to First Research's survey of over 60,000 retail professionals in the US, last year's souvenir sales accounted for a whopping 30% of the total gift market – which tips the annual registers at over $18 billion dollars.
Stevens Linen – IGES Booth PF-C08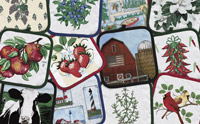 You may be thinking to yourself, "That's a LOT of snow globes!" but in this fascinating segment of the gift marketplace, focusing on the tried and true family classics is a sure path to success. "People have a compulsion to buy," says TJ O'Reilly, Vice President of Stevens Linen of Manchester, NH, "they want to bring something back. Their purchase is a remembrance of a vacation or visit." O'Reilly and his crew are well versed in the classics, having been the purveyors of a line of traditional calendar towels since 1956. Simple kitchen staples like potholders and linen towels are perennial favorites as souvenirs and have developed into collector's items over the years. "These products are easily transportable, not bulky and cumbersome to take with you," adds O'Reilly, a feature also valuable to retailers looking to stock strong selling products in a small space.
Outset Media – IGES Booth SV-2617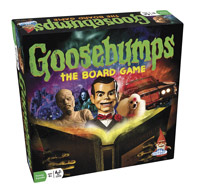 Families seeking special tokens of remembrance drive an enormous portion of souvenir sales, and savvy retailers will keep a good supply of classic games in stock for these shoppers. While on vacation, adults often seek out items that remind them of their own childhood, or of a favorite pastime of their youth. "People are looking to get back to basics and are looking for low cost entertainment alternatives," notes Gareth Turner, Sales Manager for Outset Media of Victoria, BC, Canada. Outset Media offers a large line of traditional family games and puzzles, all classic family fun. "People want to get away from electronics and sit down to enjoy the company of others," Turner adds. When asked about their best-selling product, Turner notes, "the Professor Noggins line, which is a category of educational card games, is great. It's a simple yet fun way for kids to increase their knowledge on a specific subject. It offers fun competition and we just sold our millionth copy of it." Covering a range of topics including history, animals, plants, science and geography, the Professor Noggins line presents an old fashioned way for souvenir lovers to create new family memories.
New Day Distributors – IGES Booth SV-2024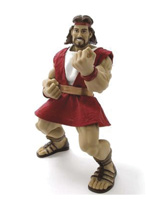 Adding to the selection of strong sellers in the children's category, Jere Miller of New Day Distributors in Hendersonville, TN, offers a wide range of Christian themed gifts. "We've brought quality name brand toys to the Christian market," Miller says. "Our best sellers include Veggie Tales® toys, Fisher Price® Little People play sets, and Noah's Ark play sets." Miller also reports many repeat orders for these popular products, attesting to their solid sales performance and appeal to many souvenir and gift shoppers.
SoapSox – IGES Booth PF-7320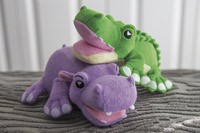 Travelers are always on the lookout for something unique, yet familiar, which may seem like an impossible combination, but for Ray Phillps of SoapSox in Alhambra, CA, it's just another fun day at work. "People are looking for thoughtful quality gifts that are well made," he says. "The souvenir culture has changed a bit. We went through a faze of everyone wanting the hottest toy on the market to finding a gift that is unique and special." As the suppliers of a charming collection of animal-themed washcloths, Phillips knows this niche is growing. "Parents and grandparents want things that can only be found in this industry, things that cannot be found in a big-box store. It's what makes a perfect gift."
Duke Cannon Supply Company – IGES Booth SV-2509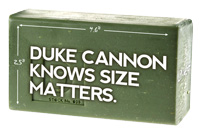 As retailers, sometimes finding the perfect line of gifts or souvenirs targeted specifically to men poses more of a challenge than for the women's or children's market segments. Duke Cannon Supply Company out of Ada, MI, addresses the growing men's market segment head-on with their line of personal grooming products. With their signature line of men's soap, dubbed the Big Ass Brick of Soap and themed to the branches of the US Military, Duke Cannon's humorous and over-the-top macho style is sure to bring a smile – and a sale- to your store. "When retailers understand that it's not just soap, it's actually a Big Ass Brick of Masculinity, they grasp the opportunity. There isn't much out there for under $10 that a guy can get as a gift or buy for himself that isn't some trinket he'll never use. There is a lot of discovery and fun to the brand through the package," says Anthony Albanese, company co-founder and Director of Sales and Marketing. "These gift sets do so well because they hit a key price point in-store, have eye-catching graphics and really make an impact," he continues. "Retailers really understand the need to have fun, well priced, Made in the USA gifts for men in their stores."
Leona Inc. – IGES Booth PF-6128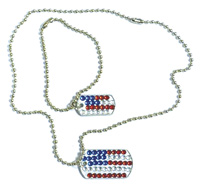 Bringing home a special gift for a loved one is a huge motivating factor in souvenir sales. "Purchases are made with an emotional attachment to the experience and a reminder of a specific time or location," offers Paula Franco, Sales Manager for Leona, Inc. of El Monte, CA. Offering customization adds greatly to the attraction of the products, Franco suggests, pointing to the company's highly successful line of dress-up and dance accessories for children. Leona provides everything from leotards to dance shoes and tutus, with a wide array of customizable items. Retailers carrying products bearing children's names can guarantee interest from a large segment of souvenir shoppers.
Cleatus Cups – IGES Booth SV-2022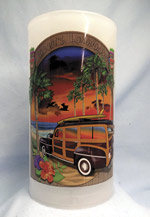 Jean Guess, Market Development Manager for Cleatus Cups in Morresville, NC, agrees that providing a personal touch is a key to strong sales. "The souvenir market is doing so well because there will always be travelers coming into the US that want a special gift to bring back home with them. People are always looking for something unique, but it's the timeless designs that sell the best." Cleatus Cups offers a full line of easily customizable cleat-handled cups for the water-loving souvenir shopper. "Our most popular designs are nautical, including "seas the day" and our fishing designs that feature water images or boats," Guess continues, "they are all hot sellers for our retail customers, and great for tailgating, gifts, or special occasions like weddings."
On The Road Wholesale – IGES Booth SV-3021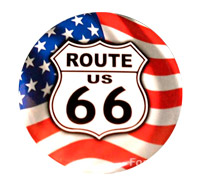 Unique products are the star sellers for many retailers who carry gifts and souvenirs, ranging from large to small in size, but in this highly specialized market, sometimes good things come in very small packages. For Jeremy Hassen of On The Road Wholesale, their success has come from a strong selling line of collectible pins. On The Road has developed a line of over 360 pin designs, available on a handy display spinner rack. "They are fully customized to our customers," Hassen notes. "Any logo, any place name, you can find here. Pins are the number one collectible in the world. When people go somewhere they want to come home with something with their name on it. Pins are perfect."
Poor Boy Woodworks, Inc. – IGES Booth PF-7227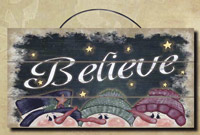 Souvenirs reflecting a love of the great outdoors are another solid product category that many retailers have added to their lines. Poor Boy Woodworks out of Saginaw, MI, offers an extensive line of custom wall signs, shelf sitters, and state signs that have grown steadily in popularity. "Our every-day fun signs, pet signs and beach products are best-sellers, notes owner Matt Hunter, "and we have several name-drop lines that do very well." Poor Boy Woodworks also boasts many customizable options including colors, fonts and designs.
Texas Leather Manufacturing – IGES Booth PF-6003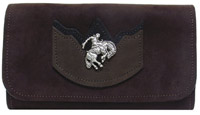 Name–drop and customization are also successful product lines for Texas Leather Manufacturing, of Honey Grove, TX. "We've been in the wholesale business for 27 years," offers Richard Ohr, President, "we've been in the leather business since '74. More and more people want Made in the USA products. People ask for it now— they're getting tired of things falling apart. We guarantee all of our products, including our leather handbags." While classic leather belts, handbags and key chains command a very strong traditional appeal, Ohr notes that they've kept an eye on the trends, too. "Our business in leather cell phone cases increased this year," he chuckles, "we've got everything from flip phones to I-phone covers."
Solar Sunglasses – IGES Booth PF-7021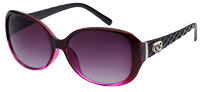 Jay Lavoe, owner of Solar Sunglasses In Pitman, NJ, is no stranger to keeping new trends in view. A retailer as well as a wholesaler, Lavoe is tuned in to what his retail clients need – as well as what consumers want. "The classic styles never seem to go away," he states, and goes on to note, "polarized sunglasses are becoming more popular because people really want to protect their eyes. Now more than ever before, people are realizing that sunglasses aren't just a summer item but you need eye protection year round." Styles that Lavoe sees flying off his racks include the classic Motorcycle glasses for bikers, as well as aviator styles, sports wraps and women's rhinestone sunglasses.
Fortune Products – IGES Booth PF-7620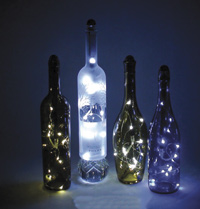 Another long-time wholesale supplier that successfully rides the trend wave in souvenirs is Fortune Products, Inc., of Lake Stevens, WA. Offering a large selection of lighted products from bouquet lights to Light My Bottle LED light kits and Fairy Berries®. Greg Hayenga, National Sales Manager, reflects, "we are constantly evolving. We welcome ideas from all of our customers, we ask our clients what they see when they travel." Servicing customers like mom-and-pop souvenir shops, upscale gift stores, or even campground general stores, Fortune Products covers the gift market with their appealing light-up battery powered kits.
Sannie Mae's Heirloom Foods, Inc. – IGES Booth SV-2022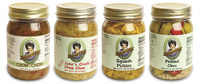 Relatively new to the wholesale market, but still time-tested are the down-home style pickles and preserves offered by Sandra Hood, owner of Sannie Mae's Heirloom Foods, Inc. "These products are made from 200-year-old recipes from my great-grandmother," Hood says. "I feel proud to share in that tradition." While some might not consider giving food as a gift, comestibles are an ideal gift, reflecting local color and charm, as well as a particular region's spice palate and flair.
Yoder Naturals – IGES Booth SV-3009

Amber Yoder of Yoder Naturals agrees that food and beverages make a perfect purchase for many souvenir shoppers. "Our Yoder Good Health Recipe is a vinegar, fruit juice, spice and herb tonic that you drink an ounce or two each day. It's been on the market for 20 years and it's a product that really sells itself," she states. Yoder goes on to note that their line of all-natural products are hot sellers for many country stores, produce markets and gift shops. Oftentimes food and beverage suppliers will run private label runs on various product lines, so as a retailer, be sure to ask your favorite wholesaler about what items are available to you.
Random Ass Packaged Tees – IGES Booth PF-7806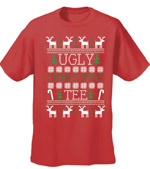 No souvenir round up would be complete without addressing the king and queen of souvenirs, t-shirts and mugs. "People like to show off where they've been, or that they've taken a vacation or gone to a resort or an all American location," laughs Robert Weinberg, Managing Director of Random Ass Packaged Ts in Dallas, TX, "we are a bunch of show-offs." Carrying a huge line of T-shirts, including their trademark "random" assortment, Weinberg notes that the company's success is due in part to their savvy packaging. "Retailers can peak someone's interest by offering a fun t-shirt pre-packed in a carton," he quips, "it's a gift package all in itself."
Whether your store is a traditional gift store or a small hometown general store, offering your shoppers a selection of thoughtful, fun and classic souvenirs that are specific to your area of the country is a smart business move. Whether it's traditional dish towels, private label food items, family games, Made in the USA, leather, or the tried and true t-shirt, the souvenir market offers endless variety for retailers to experiment. As the saying goes, "everything old is new again" and with the right personal touches and local flair, your store's product offerings can readily grow to make your business the must-see place for travelers of all kinds. Enjoy the ride!