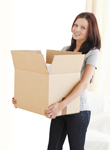 David J. Holt, president of Uboxes, the parent company to Starboxes, thinks many retailers are passing up a great chance to inexpensively brand themselves. Packing and shipping supplies are a fact of life for many retailers, especially online retailers, so why not take that opportunity to send out a powerful branded message with a custom box or custom packing tape?
"I've been in the packaging business for thirty years," Holt says. "Our focus is on small businesses that need tape, boxes, bubble wrap, stretch film…anything that helps people prepare boxes for shipping." This includes custom printed boxes, custom tape, and custom mailers.
"If you have a custom box, it's not just a generic box or a generic tape," Holt explains. "When you use a custom product, people will see the markings on the boxes as they are delivered. It's an inexpensive way to get some kind of branding for small retailers."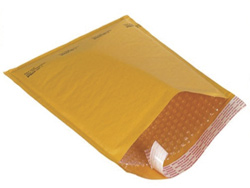 Because Starboxes is so tightly focused on shipping materials, it allows the company to deliver superior customer service and pricing, Holt says. Boxes and packing material are commodity products, yet they are an important part of a retailer's budget—if shipments of packing materials are late or the supply is running low, it can represent a real disruption in your business.
Starboxes has perfected its ordering, fulfillment, and shipping so the vast majority of customer orders are shipped the same day they are ordered and arrive within 1-3 days. The horizon for custom orders is slightly longer, including 7-10 days of design work to actually get the products designed and created, and then 1-3 days for delivery.
The best advice Holt can give retailers with shipping needs is to stay fully stocked on packing materials and supplies. You don't want to lose any business because you fail have the materials to fulfill orders.
How to Buy Products
Starboxes products can be ordered online or via telephone. The company's product line is comprehensive, ranging from lightweight packing material and envelopes to bubble wrap, strapping, and stretch wrap. Starboxes also offers moving kits that include everything you need to pack up anything from a wardrobe to a kitchen or whole rooms.
There is no qualification for retailers to receive wholesale pricing—these are commodity products, so the pricing on the website is aimed at wholesale customers also. As with any commodity, the greater your order size, the deeper the discount, or as Holt says, "Someone ordering 5,000 boxes will get a better price than someone ordering 100 boxes." For larger orders, Holt recommends calling the company for custom pricing.