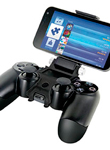 If you count gamers among your customers, you should know about Innex. Innex is a distributor of gaming accessories, as well as toys, gifts, and collectibles. The company's product line-up features accessories for leading video games, including Xbox, Sony, and Wii, as well as vintage gaming systems and all kinds of electronics.
"We have the perfect product selection for independent or chain videogame stores, hobby shops, and toy, collectible, and gift retailers," says Jenny Rodriguez, Innex marketing manager. Aside from its mainstream brands, Innex is also the exclusive distributor for KMD, maker of third-party gaming peripherals, Retro-bit, which focuses on old-school, "classic" gaming systems like the old Genesis consoles, and TTX Tech, which sells replacement and repair parts across the industry.
"You can also find a variety of popular licenses and trending titles from Nintendo and Disney to The Walking Dead," Rodriguez said. "Everybody loves finding their favorite character, and Innex does a great job at research and sourcing."
Maximize and tailor your offerings
Innex is devoted to helping gaming shops maximize their product offerings. This is especially important in a crowded market with new product introductions coming on a weekly basis. The company offers email blasts to retailers to keep customers informed of new products, and the Innex website features a tool that a retailer can use to hone in on products they should be carrying, depending on the type of shop they have.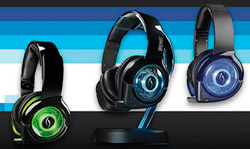 "Must-have products are subjective based on the targeted demographic for each store," Rodriguez advises. "If the store focuses on next-generation gaming, they should carry a variety of official and third-party accessories that fit a range of budgets."
Innex's focus on customer service extends to offering advice on how to run the best gaming store. The company offers sell sheets for its exclusive products and tracks new products long before they become widely available, such as virtual gaming systems.
"We have a variety of services for our customers based on need and request," Rodriguez says. "That includes marketing and design, POP displays, marketing collateral, consumer show exhibit collaboration, social media referrals, and more."
In fact, Innex singles out social media as particularly important for a gaming store. Rodriguez recommends that "a collaborative involvement" in social media can help increase sales.
Buying details
Innex products can be purchased through the company's website or by phone. To open a wholesale account, a seller must fill out a short qualifying form. Wholesale customers receive discounts ranging from 35 to 60 percent, allowing for a 10 to 30 percent mark-up. This varies among product lines.