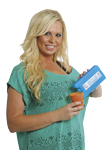 When was the last time you went to a concert or event and was happy to pay the $10 or $15 premium for a beverage or mixed drink?  If your answer was "never," then You Can Hide It, Inc., has the perfect product for you and your customers.
The company is currently launching a line of flasks that are disguised to look like regular, everyday items, including an ice pack, a hair spray bottle, and a bug spray bottle. All the flasks are made from food-grade materials and designed to carry between 12 oz. and 14. oz of liquid.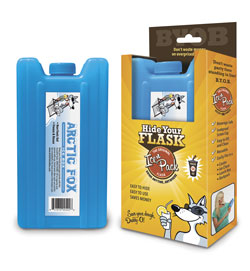 "The company started when I went to a Train concert and wanted to sneak something in," said company cofounder and CEO April Allison. "I don't like paying for overpriced drinks and being held hostage by the venue." What Allison found, however, was that successfully getting outside beverages into a concert venue is easier said than done.
"There aren't a lot of good options out there," she remarked. "There are stashes for jewelry, but you can't put liquid in them, and there are wearable flasks but you hold them next to your body so your beverages get warm."
Recognizing there was a market opportunity, Allison and her cofounder Gail Benson set about creating a line of hidden flasks. The original designs were created by Benson and launched in October 2014. In the coming months, the company also expects to introduce the Sippin' Scarf which will secretly hold up to 6 ounces and will be available in fashion and team colors. Their soon to be released Bevalicious Bag is a stylish handbag that will hold more than 2 liters.
According to Allison, the company's flasks are perfect for gift and novelty shops, especially if you have any type of venue traffic. "Everybody is looking for new things that other retailers don't have, and this is it," she said. "You'll be the only ones in town to have these." And don't worry about the staff at concerts, sporting events, and cruise lines catching onto the products:  Benson said the company can easily and quickly update its labels so it will always stay one step ahead of the venues.
How to Buy Products
You Can Hide It products are available on the company's website or via phone or email. The company is committed to "working with wholesale buyers," promises Allison, so even though there is a $200 minimum order, all interested and qualified retailers are invited to call.
The wholesale cost is $7.47/unit on most products, with a suggested retail price of $14.95. It is possible to mix and match orders as well, so you receive a variety of You Can Hide It flasks.