By Kerstin Recker, VP of Marketing at Vertical Search Works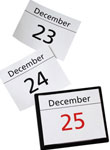 It is important to jump on the holiday bandwagon as early as possible. This Holiday Campaign Planning Guide offers a comprehensive strategy to make sure your campaigns are in tip-top shape as you head into the holiday season.
Landing page review and refresh:
Landing pages can make or break a campaign, but it is one of the most overlooked elements of a strategy. You can spend all the money in the world driving consumers to your site, but if your online shopping experience is lacking, your sales will be too.
Landing pages should feature the product you advertised in your paid search ads, not your homepage.
Click to purchase path should be clear to consumers.
Pages should be airy, not cluttered.
Enhance your ecommerce experience:

A well thought out ecommerce experience can help reduce shopping cart abandonment. Put yourself in the consumer's seat and take a test drive through your site. What improvements can be made?
Consider adding:
–       Live chat: talk to consumers at the peak time of interest.
–       Social links: give consumers an option to follow you.
–       Related products: give consumers an option to discover more products by including a related products module on your site.
Mobile motivation:
As mobile market penetration continues to grow, the percentage of shopping purchases via mobile devices continues to grow. To prepare:
Make sure your location information is up to date on your online business profiles such as Google+, Bing Business, Yelp.
Create and optimize your ads for mobile shoppers. Utilize geo targeting options for your paid search advertising to better position yourself to take advantage of impulse shoppers.
Build mobile optimized landing pages.
Assess the true value of mobile for your business by using Google's "Full Value of Mobile" calculator.
Create a contingency plan:
Consumers' moods, patterns and preferences are always changing. Be prepared to use variations of ad copy and images, and have a few offerings ready to go to drive sales, such as free shipping or an additional percentage off.
Retargeting current customers:
It is more expensive and time consuming to acquire consumers than it is to keep them. Special promotions for loyal consumers are a great way to encourage existing customers and social media fans to come back to you and spread the word about how great you are.
Set a reporting schedule: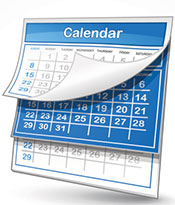 Reduce the chaos of the holiday shopping period by setting a reporting schedule now with daily and weekly review times. Sit down with your crew and discuss if any other metrics should be tracked. Assign someone on your team to be responsible for updating the metrics and analyzing the data. Plan to review all metrics at the beginning of the week. What are your goals vs. the actuals? Report new opportunities at the top of each day during the holiday season.
Holiday core team contact list:
This should include everyone on your team, their role and their phone number, email, etc. Include your vendors' contact information and business hours to make sure you are prepared for any crisis.
Review:
Go through this holiday checklist one last time to make sure you have covered your bases. If you have skipped an essential step, set aside some time to do it this month. Go through the plan with your team so that everyone has a common vision and goal.  Before you go live, review the following:
–       Campaign flight dates
–       Products for promotions
–       Calls to action – Are they consistent across your ads and your landing pages?
–       Ad copy – Do you have a few variations ready to go as back up for each campaign?
–       Targeting – Did you include geo targeting in your campaign?
–       Images – Will the images you have selected to run in your ads appeal to your consumers?
–       Landing pages – Is the user path clear? Are they built for mobile?
–       Social call to action – Is it clear what consumers will achieve by following you?
–       Up-to-date essentials – Business hours, phone number, online profiles, privacy and return policies, etc.
For more strategies to build your 2013 holiday campaign plan, see "Step-by-Step Guide to Holiday Campaign Planning (Part One) at Independent Retailer.com.
Happy holiday planning and cheers to a successful holiday season!
About Vertical Search Works: