By Lindsay Roberts

At The Gift Insider, we spend our days scouring boutiques, the web and magazines to find the hottest and most sought-after gifts. From eco-friendly plates to customized tech accessories, we rounded up the following top gift items you may want to have in your store for the holiday season and into 2014.
Royal and gem
Anything royal and gem, both in color and design, is a huge trend right now. Examples of this are Soap Baubles, which are soaps shaped like gems, and chocolates from Kohler in colors such as emerald and platinum.
Subscription services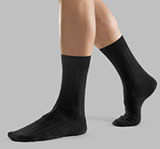 Subscription services and boxes are a chic and fashion forward idea. Blacksocks is a "sockscription" service that sends three pairs of high quality socks in one style to the customer three times a year, eliminating matchless socks as well as the need to shop.
State pride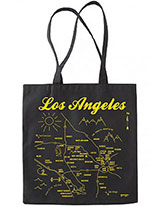 State pride gifts have been getting more popular during the last few years.  Totes, necklaces, soaps and prints denoting major cities are all the rage. Maptotes is a brand of pouches, totes, apparel and other products decorated with maps of famous cities.
Eco-friendly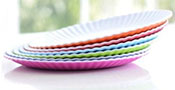 Coupling the desires to be environmentally conscious and retro, eco-friendly products that look like paper are a new hit. Melanin plates from Glitterville look exactly like paper ones, but are washable and reusable. The company also has options for silverware and cups.
Wood
Wooden everything is in, and the trend does not seem to be going away. From men's WeWood watches to cell phone accessories and home items, multiple gift products are available.
Tech accessories

Many people have iPhones, and they distinguish them with customized accessories. iPhone button stickers by Kate Spade Saturday have been a hit with the younger generation. Blingy cases, colorful headphones and input speakers are also top sellers.
Wireless
Wireless is the only way to go for many consumers, and wireless speakers like Sonos let people blast their playlists directly through their home speakers. Solar iPhone charging systems and Bluetooth-enabled BBQ thermometers are popular, because no one wants to deal with annoying cords anymore.
Terrariums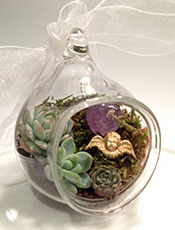 Terrariums and succulents last longer than flowers, and give an urban flare to any home. EdenCondensed has a fashionable line of glass miniature terrariums and vintage container gardens.
Alphabet
Alphabet and letter prints are big in home decor. Prints Charming has created letter art framed prints representing 400 universities and 100 destinations. Each letter is a photo of an actual location. Letter art prints are well-received alumni gifts as well as lodge products.
These are just a few of the creative new gift products on the market. Whether your shop is near a beach, a national park or online, you are sure to generate sales with these fun favorites.