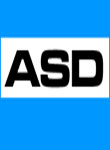 The ASD Las Vegas Style & Beauty Show, taking place August 3-6 is one of the largest fashion accessories shows in the USA. The segment is located in the Central Hall of the Las Vegas Convention Center and showcases over 750 companies exhibiting across 200,000 net square feet. Independent Retailer spoke with Darnell Botts, Show Director, Style & Beauty/Jewelry, on what buyers can expect to see at the upcoming show.
IR: What are you anticipating being top trends in fashion accessories and jewelry? 
Buyers should expect to see a wide variety of the latest trends, styles and colors in fashion accessories and jewelry all at an affordable price. For handbags, buyers should expect to see an array of fine prints and embellishments across clutches, totes, hobos and weekenders. Costume jewelry is always a hot buy and this category is one of the largest at ASD Style & Beauty. For the upcoming season, layered jewelry and statement necklaces will remain popular. We just can't get enough of statement necklaces. When buying, remember the bigger the better and the more the merrier. Buyers should also be looking through their 2015 Pantone color trends report for hot colors like radiant orchid, royal blue, aurora red, and sangria to name few.
Because ASD Style & Beauty offers the buyers so many accessories suppliers under one roof it makes it easy to add high margin items to your inventory and discover complimentary products across multiple categories. If you attend ASD to stock your fashion boutique or your general merchandise store, you are guaranteed to find the largest selection of the latest trends at the most affordable prices compared to any other show in the industry.
IR: The Cash & Carry category has expanded over the past few shows. What can buyers expect this August? 
ASD invites all attendees to check out the more than 350 additional vendors in the ASD Jewelry Cash & Carry segment located in the North Hall. If you have not seen it in the past we recommend you make time, and be sure to get there early for the best selection. Cash & Carry highlights current trends and classic styles made from precious and semi-precious stones, silver, Druzy, Swarovski crystal, handmade, body jewelry, and timepieces; it's no wonder why this is one of the most popular stops at ASD Las Vegas.
IR: Are there any changes to this upcoming show?
ASD will debut "Matchmaking" kiosks throughout the show to assist buyers with shopping the show floor.  Buyers will get direct access to the expertise of the ASD Buyer Relations team to assist with personalizing their shopping experience.
The International Retail Conference will once again return to the Grand Lobby of Central Hall with many new speakers such as Twitter, Yelp, ebay and Six Degrees.
SourceDirect has doubled in size since March and will feature 450+ exhibitors from 10 countries.  New this show, the SourceDirect Seminar Track will educate on the processes and advantages of sourcing product globally.
For more information and to register to attend, visit www.asdonline.com.