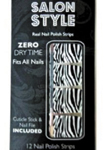 Don McLane, president of The Man Can, LLC, has more than 20 years in the fashion accessories industry, and believes that, "The Man Can" and will succeed, even in a volatile market and unpredictable economy. Establishing a factory in China and immersing himself in the business of manufacturing, importing and wholesaling, McLane has come to understand the trends and necessary price points of many fashion accessory markets. "We have the hottest fashion accessories at wholesale prices," says McLane. "Our goal is to provide the best quality products for incredibly low prices.  We have our competitors beat in every category."
All retailers have to do is visit The Panty Man, The Jewelry Man, and The Handbag Man, among the company's other growing categories, to find top selling merchandise for their stores. "We supply to specialty stores, boutiques, dollar stores, mom and pop shops, and are looking into flea markets and swap meets as well. "There is no limit to what The Man Can can do," emphasizes McLane.
Style Nail Polish Strips New Trendsetting Health and Beauty Product
One of this year's hot items is Style Nail Polish Strips. Once a wholesaler of press on nails, The Man Can has turned its focus to these easy to apply, no dry time nail strips. "The problem with press on nails is the ability to print designs on them is limited," explains McLane. "With these Style Nail Polish Strips, we've been able to experiment with metallics, Houndstooth and animal prints." In today's economy, manicures are a luxury, and as everyone continues to rush through their busy lives, there is little time for a second coat or drying. Each set of strips is packaged with a nail file and cuticle stick, for a quick and easy three step manicure. Once applied, the strips will last for two to three weeks, "and almost double that with a clear coat," adds McLane. "The strips fit almost anyone's nail bed and can even be used on the toes."
Retailers can purchase a six piece quantity of each design for $9.60 wholesale, or $1.60 apiece, and retail each set for $4.99 per unit. While there is no minimum, a $100 order is necessary for free shipping. Retailers are also offered a choice of displays, and the most popular is a counter display that comes free with the purchase of 144 pieces. "It is a spinning wire rack display, holding 12 sets of 12 styles," adds McLane.
For more information:
The Man Can LLC
12636 Sunset Ave., Unit H-4
Ocean City, MD 21842
Tel.: 866-408-6694
Website: www.themancanllc.com