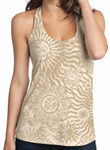 The summer season means vacations, traveling, and family outings. For retailers, a shift in consumers means a shift in sales strategy. Shoppers are looking for fun, novel, and family-friendly products to commemorate their summer memories. The souvenir industry is a $21 billion industry, meaning there are plenty of opportunities for all businesses to get involved. Independent Retailer has broken down the most popular souvenir categories so you can make sure all of your bases are covered during this fun-filled selling season.
T-Shirts
For starters, you can't go wrong with t-shirts. This classic summer staple still pulls in big numbers. Every year more than two billion t-shirts are sold worldwide. Stock your store with name-dropped and custom print styles that reflect local attractions such as zoos, parks, mountains and beaches, etc; your town or state; and any local colleges or universities. Because people will be out with their families, make sure to stock a large variety of sizes for children, teens, adults, and plus size. Bright eye-catching colors are perfect for kids and teens. Lightweight and breezy fabric will do well with all ages in the hot summer sun.
Cotton Connection sells a variety of discounted wholesale cotton basics you can purchase in bulk for screen printing or embroidering. Stain Imaging offers a unique design service which creates custom patterns and all-over printing alternatives. They will craft a handmade unique design just for your business based on images you provide. Their process is similar to screen printing, but the end result is an all-over texture-like pattern which can be sold as-is or have additional screen printing done on top, ensuring a true one-of-a-kind product.
Collectibles
Snowglobes, shot glasses, keychains, and magnets are all classics for a reason; they sell well. Small, colorful collectibles are a necessity for any retailer looking to profit from souvenir selling. Customers not only expect to see these items, many shoppers actively seek them out. These types of products also usually offer strong margins for retailers, so they are a win-win for everyone.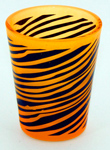 Kalan LP offers a very diverse range of collectible and souvenir items and works with each retailer individually to provide a custom solution. The Name People offer custom name-dropped wholesale magnets, pens, notepads, keychains, and lanyards.
Family Fun
Novelty, games, and products that are fun for the whole family are popular purchases for travelers. The most popular souvenir novelty item by far is plush. Children love plush animals, especially ones that are native to the area. For parents, plush is a fun and easy option that doesn't break the bank.
Puzzles, especially 3D puzzles, are another popular option. It's an activity the whole family can enjoy together while creating a scene that brings back memories of their trip. Puzzled Inc is a top wholesale source for plush, puzzles, and a variety of souvenirs that can be name dropped or customized.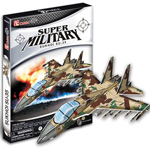 Everyday Items
Coffee mugs, bottle openers, hats, anything that someone might use in their daily life and can easily be customized with a name, slogan, or image to remind them of the area. Similar to collectibles, but these items are a more utilitarian option. Specifically for summer, wayfarer sunglasses, baseball caps, and beach towels are all practical souvenirs that visitors can use during their trip and beyond.
Love Your Local
Souvenirs recall a specific place, trip, or memory, but that doesn't mean they have to have to be name dropped. Local items created in your area, or are based on your area's culture are an excellent alternative. For example, shark-tooth necklaces can be found in many souvenir shops throughout Florida and other coastal regions. Cowboy hats are a popular option in Western states. Local handmade art, crafts, decor, candy, and non-perishables are all great opportunities to show off local craftsman while pleasing visitors.
The success of your summer souvenir business depends on store traffic, product selection, and effective merchandising. As an independent seller, you have the unique advantage of being able to provide local, custom, and specialty products that many tourists seek out. Make sure to have diverse lines of product that are well organized, inexpensive, and easy to grab. Visitors stopping by your store will want keepsakes that can be easily transported and don't break the bank. Happy selling!