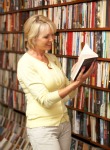 Defying the odds and the retailing giants, more than half a dozen independent bookshops have opened around New York City, from Greenlight Bookstore in Fort Greene, Brooklyn, to Book Culture on upper Broadway. Both first-timers and veteran entrepreneurs have launched the shops, and although their long-term survival is far from assured, the new businesses are succeeding, thanks to smart merchandising and carefully chosen locations.
Those openings are in sharp contrast to Borders, the No. 2 brick-and-mortar bookstore chain, which is teetering on the verge of bankruptcy, and Barnes & Noble, the biggest chain so focused on digital expansion that last month it fired many of its top executives who dealt with physical books.
"If you do your numbers right, it can work out," Robert Fader, who runs Posman Books in Grand Central Terminal, told Crain's New York Business. The booksellers' presence is not just good for publishers who rely on the indies' 10 percent market share to help launch new writers. They're also a sign of a larger truth in business, that nimble operators can adjust to a changed landscape better than some bigger players. Fader added a second Posman Books location, at Chelsea Market, in September 2009. Sales at the new 2,000-square-foot store were up 22 percent in January year-over-year, despite last month's snows. First-year revenue came to more than $1 million, or good enough that the bookseller and its landlord are putting final touches on a 10-year lease.
The complete report, including the stories of others' successes, can be accessed HERE.