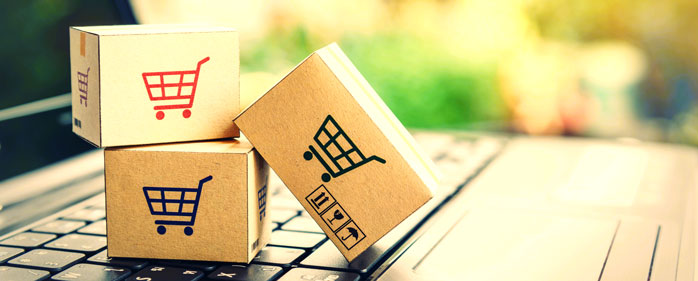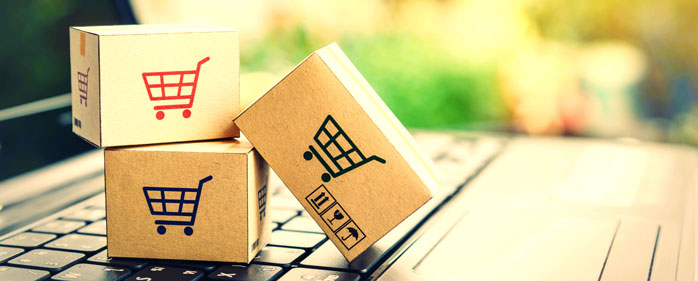 by PriceSpider
Buy-online, pick-up-in-store (BOPIS), also known as "click and collect," is quickly becoming one of the most popular ways to shop. Last year, more than any previous year, more consumers bought products online and then picked them up at a local store. If your products are sold in both ecommerce and retail stores, BOPIS is a smart practice to consider for your store.
What is BOPIS & How Does it Work?
The buy-online, pick-up-in-store process can take several forms, but most BOPIS experiences have a few core commonalities:
Shoppers browse available products online. This can be on a website or within an app.
Shoppers designate these products for pick-up.
Shoppers choose where to pick up those products and when. This usually includes making the purchase electronically.
Shoppers conveniently pick up the goods.
In a survey of more than 2,000 US shoppers, Doddle — a pick up and return service — found that 68 percent of respondents had used BOPIS multiple times. In 2018, 47 percent of all purchases on HomeDepot.com were BOPIS or BOSS (Buy online, ship to store) purchases.
For BOPIS to be an option, retailers have to have an online shop and at least one physical location. Even primarily online retailers like Amazon — whose digital presence vastly outreaches its 600 physical stores — are experimenting with providing BOPIS through third parties.
BOPIS Influences Where Consumers Choose to Buy
The convenience of getting products immediately and avoiding shipping costs is important enough for some consumers that it determines where they purchase products. According to the survey by Doddle, 50 percent of respondents decided where to buy online based on which retailers allowed them to pick up in store. For some shoppers, researching products and shopping online is a far better experience than going to a store and physically searching for what they need, or waiting for help. For some high-urgency products, even the fastest shipping isn't fast enough.
More Consumers Choose BOPIS During the Holidays
One study found that during the holidays, 67 percent of respondents planned to use BOPIS to avoid lines, ensure their gift arrived on time, and guarantee they could find what they needed. Buying this way also allows them to dodge traffic by securing their purchase during deals, and picking up their order the next day.
BOPIS Reduces Shipping Costs
Regular online shopping has a trade-off: the selection process is more convenient, but shoppers pay extra for shipping, which takes a few days. Some brands and retailers choose to eat shipping costs to make their online store more competitive. But when BOPIS is an option, it removes the wait and saves customers — and retailers — from paying to ship each purchase.
Customers Don't Have to Worry About Stolen Packages
Especially during the holidays, the news constantly circulates stories of package thieves caught on camera. Some consumers avoid shipping packages to their homes altogether because they don't trust their neighborhoods. You can see how this makes BOPIS attractive to some consumers: it removes the need to worry about the package in transit. Someone is always taking care of the goods, and there's no middleman between the seller and the buyer.
Most Consumers Make Additional Purchases In Store
When you're physically in a store, every aisle and every display is an opportunity to discover something you forgot you needed, could need soon, want to have, or should pick up for someone else. For retailers, BOPIS isn't just an important way to serve customers. It's also an opportunity to make additional sales. Doddle found that 85 percent of those who used BOPIS said they have made additional purchases when they arrive at a store to pick up an order made online.
Retailers Can Use BOSS to Fulfill BOPIS Orders
Buy online, ship to store (BOSS) is a variation of BOPIS. It's not as ideal for consumers, but it gives retailers more flexibility, because not everything has to be in stock at every store to close the sale.
Many Retailers Believe BOPIS Will Become the Standard Way to Shop
BOPIS is one of the most convenient ways for people to shop. It gives consumers the best of both worlds — the convenience of shopping online and the convenience of picking up their order in-store. Brands and retailers need to embrace that this isn't just the latest shopping trend — it is well on its way to becoming the norm. According to a survey by Zebra, 86 percent of retailers "agree click and collect (buy online/pickup in store) will become the default delivery method." And 93 percent of respondents expected to have BOPIS options in place by 2023.
Retailers Can Make BOPIS Completely Self-Service
Not all retailers are equally equipped to make BOPIS a smooth experience for customers. Sometimes people have to wait in the general customer service line, stuck behind people returning products or asking lengthy questions. Some large retailers like Home Depot that receive a high volume of BOPIS orders have taken a more innovative approach: designated self-serve lockers for BOPIS orders. As buying options like BOPIS become standard, brands and retailers can take steps to make the process smoother and more convenient — and those that do are much more likely to get repeat BOPIS customers.
About the author: PriceSpider's Where to Buy tool helps you empower your customers to buy your products where they want, how they want—with information they can trust, because we pull the data they need multiple times every day. Visit www.pricespider.com/the-complete-guide-to-bopis-what-brands-need-to-know to view the full guide to BOPIS.