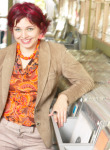 Since the rise of mp3 players and downloadable music, it seems that good old fashioned record stores have suffered severely–specifically those independent retailers who have chosen that specific product category. Mom and pop record shops are few and far between these days, and that's why the concept of Record Store Day came into being.
Just when it appeared that people are no longer willing to pay for music by and large, along comes this unique day, invented to help give independent music retailers a much-needed advantage (at least a temporary one) in a marketplace that's tougher now than ever before. The fourth annual Record Store Day will occur on Saturday, April 17, and will feature a large number of special offers, including exclusive and limited edition releases available only at independent music retailers. This is intended to combat the effects that online downloading and big box stores have had on the industry.
At participating stores, releases will be made available from dozens of artists, including The Beastie Boys, Alice in Chains, Ani DiFranco and many others. For a complete list, visit www.RecordStoreDay.com.