By Mackenzie Hurlbert
In the wide world of marketing, business owners can target their audiences in a variety of ways. Social media, email, and website traffic have been effective methods for catching customer attention online, but it is challenging to coax customers away from their screens and into the store. Merchandising a business effectively and creatively can draw customers in and keep them coming back for more. The main ingredient for merchandising success is knowing your customer. Samantha Cohen, a junior partner at the merchandising consultation company Retail Concepts, said it is important to consider your customers' needs: "Think about who your customer is and what their needs are."
"Is it snowy out?" Cohen asks. "Maybe moms are not shopping as much because getting little ones in and out is a pain. Offer curb-side pick-up, or hold an event in-store to get customers out of their homes." Cohen said this attention to customer needs and wants will create a good rapport between customer and business. "Aim to have customers say, 'they anticipated my needs before I even thought of them. How cool!'" Cohen said.
Though the landscape of retail is constantly changing, knowing your customer will always be an important aspect of effective merchandising. "Everything has changed in retail, but everything changes all the time," said Ken Warren, owner of Westport River Gallery in Connecticut and 2010 Marketing and Public Relations. "The bottom line is, who is your customer? What are their habits, and why do they come to you?" In order to find out who your customer is all you have to do is listen. See who walks in your door, who likes your Facebook page, or who gives you a review on Yelp, and listen to their observations, both good and bad. "We do not listen to people. We do not look at their body motions. The best thing a vendor can do is study some psychology," said Warren.
Once the business owner knows their customers, the next challenge is getting more customers into the store. Window displays seem like an obvious means of catching customers' attentions, but many business owners don't use their window space to its highest potential. "The window is crucial," said Warren. "The window, which in my case is passed by 16,000 cars a day, is probably one of the most vital marketing opportunities. Look at your store like potential clients do. Is it inviting or old? Welcoming or not?" For an extreme example of window displays, Warren mentions the Bergdorf Goodman Holiday windows in NYC. These displays are miniature worlds of their own, meshing artistic design and creativity into one ornate and magical landscape locked behind a glass storefront. While Bergdorf Goodman may go over-the-top with their holiday displays, they can serve as a source of inspiration for all business owners. Warren emphasizes the importance of making your displays clean, colorful, unique, and clever. On the other hand, he says, displays should not get "weird" or dated.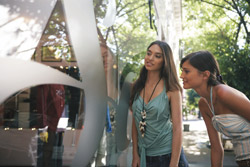 Cohen also said Retail Concepts always includes window displays when creating their marketing strategies for clients. "Switching up windows often is a great way to keep people engaged and peeking in," Cohen said. "Remember though, window designs should be big and bold, as not to get lost in the shuffle. A customer has only a couple of seconds in driving, slightly more if walking. Be sure it is quick and easy to digest." While window displays may be an effective way to get passersby into the store, promotions posted in-store, online and on social media can also increase traffic if they are creative and enticing. Cohen suggested a variety of promotions to make customers feel appreciated and welcomed. "Could you do a gift with purchase?" Cohen asked. "Or could you create mystery bags in which customers blindly pick a bag filled with goodies?" Promotions can also provide incentives to get customers returning to the store. "Offer a discount off of a future purchase, to encourage repeat visits," said Cohen. "And if you are doing a promotion, be sure to market it. Post to social media and get your staff talking about it."
Along with promotions and window displays, the in-store experience for your customers will be a large factor on whether or not they return. The in-store experience includes everything from customer service to the five-senses: How does your store appeal to the customer? Does it smell, look (or maybe even taste) appealing? If you sell lotions, why not keep a test bottle at the counter? While customers wait to make their purchases, they can feel and smell the product. Likewise, if you sell edible products, pass out samples in-store so consumers can actually taste what they are buying. By appealing to the customers' five senses, the in-store experience can be memorable and interactive. "Have your store work at every touch-point for your customer," said Cohen. "Aim to create a memorable in-store experience. The small things, even something as small as letting a customer use the bathroom, resonate and are things your customer will tell their friends about, post about, and so on."
The layout of the store should also be conducive for your shoppers: "Effective merchandising considers your target customer and designs the store with them in mind," said Cohen. "It means that the aisles are shoppable for them, fixtures and dressing rooms work for them, signage so they can shop on their own terms, etc." One example Cohen gave of effective merchandising is how to best provide for customers in a children's store. "Think about who this customer is," said Cohen. "They often have a stroller and child. In a store that did not think about their target customer, the aisles are not wide enough for a stroller, and small items are placed at child-height. In a store that thought about this consumer, the aisles are plenty wide, the store offers stroller clips, and perhaps even has a play area in the center of the store. Not to mention their bathroom has a changing table and wipes."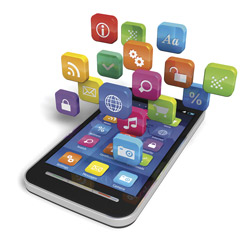 Lastly, consider your store inventory and prices in comparison to your competitors. In the world of online shopping, prices for products are negotiable—this makes it harder for brick-and-mortar stores to hold true to their original prices. "You have to be very conscious of your customer, the world, and other prices," said Warren. "You cannot just stand there and say 'well, this is the price.' Is anything really 'the price' anymore? Most retailers would never admit that."
Maintaining a fresh and modern inventory in comparison with your competitors can also make an impact on your customer's experience. "Constantly be looking at your inventory," said Cohen. "Do not sit on products that are not working. Mark them down and move them out. Take risks, try new products and brands, and constantly be looking around the industry to see what is out there. Customers want to see new product when they are coming in-store, not the same things."
Retail Concepts' Top Five Tips for Merchandising a Business
1) Think about the target customer when merchandising, and at every store touch-point. The store and merchandising strategy needs to be built with them in mind.
2) Use signage to your advantage. There are two main types of consumers—verbal and non-verbal. The store needs to sell itself to the non-verbal consumer who would choose (for whatever reason) not to interact with store employees.
3) Inventory management is a merchandising tool. Do not be intimidated by the numbers! Use them to your advantage!
4) Keep things fresh! Constantly have inventory flowing in and out. Use windows and displays to tell relevant stories that can then be married to social posts and promotions or activations.
5) Have fun! Let your brand shine through at every touch point and create something you are proud of. And get staff involved and empower them to help out and get creative. It is a team effort.