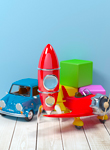 "I don't wanna grow up, I'm a Toys "R" Us kid" is a jingle that inspires feelings of nostalgia for millions of Americans. Unfortunately, for kids today it looks like Toys "R" Us didn't grow to meet changing consumer demands. The brand made headlines this fall, declaring a Chapter 11 bankruptcy. Analysts have attributed the filing to everything from iPads to debt, and poor planning. As usual, the truth lies somewhere in the middle.
What is remarkable about this Chapter 11 filing, though, is that the bankruptcy is part of a larger restructuring plan. Not a prelude to liquidation. Toys "R" Us is staging a comeback. Just days after their bankruptcy announcement, Toys "R" Us also announced a holiday pop-up store in Times Square, an area which was once home to their flagship store. The temporary 35,000 square foot, three-story store in the historic Knickerbocker building appeared as a result of "consumer demand," according to company officials. The limited-time pop-up has a children's play area, as well as their trademark giant animatronic dinosaur. Toys "R" Us CEO Dave Brandon says, "The Times Square holiday shop reunites our brand with an iconic New York destination which we are thrilled about. More importantly, the store offers customers a host of products tailored to the needs of city dwellers and visitors – all in interest of bringing play to kids and families around the world!"
In addition to the Times Square holiday store, on October 21st, Toys "R" Us released a new augmented reality experience for their brick and mortar locations. An app is used to unlock activities throughout the store. Each activity gives you stars. The more stars you have, the more experiences you can unlock. The end result is a treasure-hunt in-store experience for kids of all ages.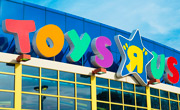 With a culture today that is so heavily focused on experience, a national toy store has enormous potential to succeed. The sad truth is Toys "R" Us should have been a pioneer in the shopping-as-experience trend, but they fell behind. To become an industry leader again, Toys "R" Us locations need to become a destination where kids want to go to play and discover instead of a space where parents go to pull a boxed toy off the shelf.
David says the company plans to restructure their stores over the next few years to transform the shopping experience and make Toys "R" Us a fun-filled destination. "Once these initiatives are implemented, Toys "R" Us stores will be interactive spaces with rooms to use for parties, live product demonstrations put on by trained employees, and the freedom for employees to remove products from boxes to let kids play with the latest toys," says David.
In addition to all of these changes to their U.S. locations, at the time of publication, the Toys "R" Us Asian division, which was not included in the Chapter 11 filing, was debating an IPO. Other aspects of the Toys "R" Us turnaround strategy, named "Project Sunrise," include integrating their online and in-store shopping experiences, adding faster shipping times, and improving customer service. Wage increases for 64,000 employees are also part of the plan. Will "Project Sunrise" be enough to stage a Toys "R" Us kids comeback? The brand has a long way to go. But the plan might just be daring enough to work.