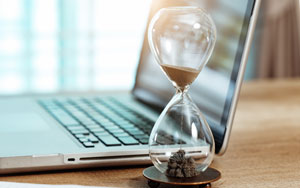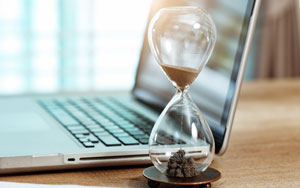 This time last year, we simply asked: "What's next?" And many retail industry leaders provided detailed projections. We also dabbled in providing our own predictions on what would happen in retail throughout 2018. Some of our predictions were right on the money. Others… not so much. Let's take a look at what we thought would happen in 2018, compared to what actually took place:
Prediction: Demise of the Superstore. "Shoppers want personalized, convenient, and curated merchandise when shopping in-store: the kind of experience you can't find in a superstore. As chain stores are mimicking the format of independent retailers, smart indie store owners will play to their strengths for a profitable 2018."
Rating: True. In 2018, we saw Toys "R" Us, Sears, Kmart, and many others shut their doors for the last time while curated and personalized experiences are on the rise. Independent stores and ecommerce startups were quick to fill the void by opening new brick and mortar stores offering a curated product selection and attentive, personalized service.
Prediction: Rethinking Retail Jobs. "Currently, retailers struggle to find candidates who are both qualified and interested in retail work… In 2018, we will see more retailers strive to become employers of choice through improving benefits and company culture."
Rating: Partly True. Our unemployment rate is at a record low. It is true that retailers are struggling to hire and retain qualified candidates, but as an industry we still have a long way to go when it comes to becoming employers of choice.
Prediction: Are Pop-ups Done… Popping Up? "It might not be long before consumers and retailers alike experience pop-up fatigue, and the events lose a bit of their luster."
Rating: False. We totally missed the mark on this one. Not only are pop-ups far from done, they are more successful and being executed more masterfully than ever before. This past holiday season saw plenty of successful pop ups from legacy retailers, ecommerce brands, and independent stores alike.
Prediction: Retailtainment Reckoning. "In 2018, retailers will settle into their niches and offer experiential add-ons that make sense for their brand and drive loyalty."
Rating: Partly True. There has been plenty of talk about retailers finding their niche and offering experiences. But, most retailers have not yet settled into their specialty or perfected the experimental add-on.
Prediction: Prediction: Persevering Through Politics. "As politics becomes increasingly polarized, and consumers look to shop with companies who share their values, more and more retailers will take public positions on matters that are important to them."
Rating: Partly True. While customers are increasingly choosing to shop their values, and two-thirds of shoppers don't want companies to stay silent on social and political issues, retailers are taking fewer public positions now than they did in 2016 and 2017 in the midst and immediate aftermath of a polarizing election.
Prediction: Back to Basics on Tech. "AI and AR tech dazzled companies and consumers alike this year. But, indie retailers need to focus on more modest tech upgrades that will give them the biggest return on their investment."
Rating: Partly True. Innovative next-gen tech such as voice shopping and AI continue to get the most attention. But it is still true that indie retailers need to focus on investing in tools such as sophisticated point of sale systems and reporting before leaping into more experimental tech.