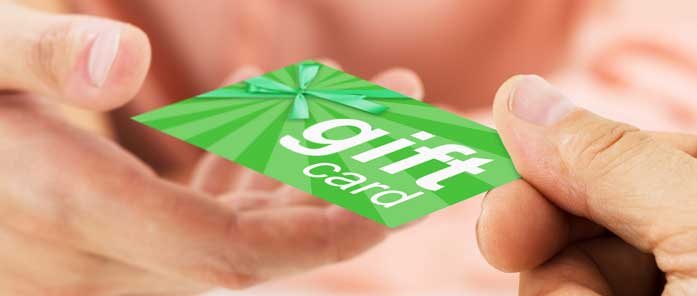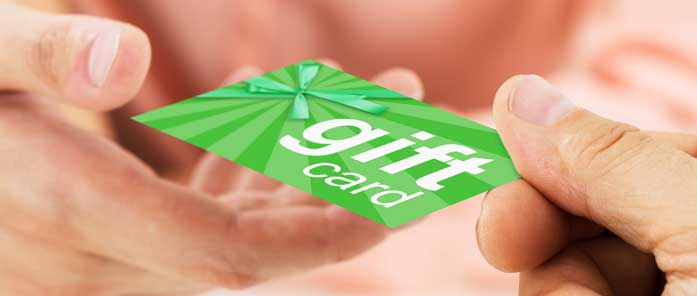 It's January, and that means one thing in retail: gift card redemption month. Year after year, gift cards are one of the most popular holidays gifts. 90 percent of gift cards are used within 60 days of purchase, and 72 percent of customers spend more than the value of their gift card when redeeming. So, with a little planning, January can easily be a very strong sales month. Here are a few quick tips to upsell gift card redemptions:
Use Data
Before we can plan on how to increase sales when customers are redeeming gift cards, we have to know what amount they will be coming in with. It's important to have your average gift card sale from over the holiday season handy. If you're using a point-of-sale system like Lightspeed, Vend, Shopify, FasTrax etc, this number should be easily accessible. This number should serve as a baseline, and aim to have each sale above that number.
Offer Gift With Purchase Sales
Create a gift with purchase (GWP) offer that incentivises shoppers to spend just above your average gift card sale. For example, if your average gift card sale was $75, offer a gift with purchase for $100 sales. GWP is a marketing tactic that is proven to increase sales. The key is to create an offer that is of high value to shoppers, but low cost to your business. Popular GWP ideas include branded tote bags, beauty product samples, and scented candles.
Stock Plenty of Add-On Items
One of the best ways to ensure customers spend more than the original value of their gift card is by stocking your store with lots of impulse and add-on items. Bundling popular products together as a giftset or with a limited-time discount is another great way to drive sales.
Coach Your Employees
Make sure your employees clearly understand what your goals are- whether it is an average ticket sale over $100, to hit a specific overall sales number in a given time frame, or to move a certain amount of products. The first step is knowing the goal. Then, spend time training your associates on upselling tips, making sure they know which products pair well together, and that they understand the features and benefits of all the products.
Don't forget – just because the holidays are over, doesn't mean that gift cards go away. Continue to display them prominently in your store and promote them year round as the perfect gift.