By Meyar Sheik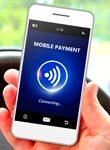 In the digital age, one thing is certain. Consumers crave instant gratification. From drone deliveries to mobile payment apps, millennials' demand for speedy service and convenience is significantly altering the retail landscape. So what is next in terms of e-commerce innovation? Many speculate the buy button, which allows shoppers to purchase what they see on an inspiration board or other website feature, will greatly benefit the e-commerce industry. The button can be linked to Apple Pay or shoppers' credit cards for easy transactions, and has immense potential to improve the consumer experience, while also driving revenue for retailers. But as with any new technology, it will require time and thoughtful execution to realize the buy button's full potential.
As retailers consider opting into the buy button craze, they must first ask themselves the following critical questions.
How does the button integrate with existing systems?
The buy button is designed to enhance the consumer experience with unparalleled convenience. Yet, integrating a new feature with existing, often rigid, systems is rarely convenient for retailers. With the introduction of the buy button, tech companies and retailers alike must confront the challenge of seamlessly integrating this key new feature into systems such as payment processing, order fulfillment and security. For instance, retailers will need to sync product catalogs to continuously reflect third-party social media data in real time. They should also consider the security systems in place, to ensure that customer data is kept secure whenever internal systems are updated or data is transferred. While the buy button holds tremendous potential, it will need to find its place among existing systems to achieve long-term success.
Will my supply fall short of demand?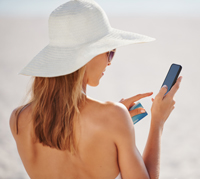 Analysts expect the buy button to increase sales across the board. However, the industry has yet to address the relationship between buy buttons and inventory management. This could pose a problem with retailers' current and future inventory catalogs, as well as with consumer trust. Retailers must account for potential demand surges from buy buttons when managing inventory. A platform that hosts the buy button must also be able to reflect whether or not the product is in stock. If a customer encounters an issue purchasing an out-of-stock item, it brings to question the purpose of the buy button, eliminating the factor of convenience all together. Retailers also face a dilemma in addressing shipping and handling. Typically, it is less profitable to sell customer orders of an individual product online, since it incurs higher shipping and handling costs per unit. This can ultimately decrease profit margins from those achieved through predominantly multi-item orders.
What will be the impact on the brand's customer relationships?
If retailers agree to install a buy button on a social media site, customers are redirected to spend more time on the social media platform than on retailers' e-commerce sites. Already brands are questioning if this will hinder the ability to build loyal and long-term relationships. However the silver lining lays in big data. Retailers can gather more information into customer preferences and behavior by gleaning insights of their activities on social media sites. Ultimately, brands can funnel this data into their personalization strategies to better deliver relevant content, product recommendations and offers aligned with customers' needs and interests. This will ensure that buy buttons help, not hurt, customer relationships with retailers.
Pinterest is already on the path to adopt this feature within the year, along with other reputable companies such as Twitter, Google and Facebook. By embracing the buy button and other emerging e-commerce technologies, tech titans and retailers are joining forces to improve the customer experience. However, both parties will need to address the potential implications of buy buttons on existing technology, inventory and customer relationships before moving full steam ahead.