By Ed Jay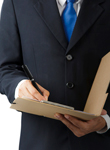 Type "small merchant financing" into any search window and the options come at you as fast as your browser can open pop-up windows. Which means, in addition to your 10 other responsibilities as a retail storeowner, you will have to sift through a lot of information available online to learn what your best financing options are.
Securing financing can be a job in and of it self. But it is a challenge that must be met, because small businesses need financing to help them grow. And yet, credit conditions remain tight for small merchants despite an improving U.S. economy. As recently as July 2014, former head of the U.S. Small Business Administration Karen Mills reported for Harvard Business School that small-business lending has still not recovered from the financial crisis, with loan volume down about 20% since the financial crisis. At the same time, loans to larger businesses have risen by about 4% over the same period.
Small merchants traditionally have had three main sources of financing: a bank, credit cards, and personal loans. But increasingly, they are relying on alternative options to fund their daily operations, expand into new markets, and other activities to set their businesses up for success. In recent years, numerous lenders have come onto the scene offering small merchants online loan options.
Alternatives to traditional bank loans may offer advantages that can positively impact your business. These lenders may approve loans faster than a traditional bank can and often require less paperwork. They may also offer more attractive terms based on the length of your loan. Here are three factors to consider when evaluating which alternatives may be right for your business.
Have a strategy.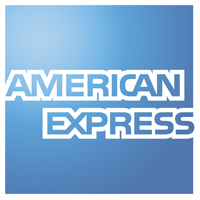 The only thing worse than getting turned down for a loan is getting approved for a loan and not knowing the best way to use it. We have seen merchants realize the most success when they have a strategy for how they will use their loan once they are approved. Make a plan in advance so you can execute on the things that will help your business get to the next level. Is your goal to use the financing to buy inventory in bulk to get a better price? Are you taking advantage of a seasonal downturn and financing an upgrade to your business? Or maybe you are considering hiring additional employees. Todd Warner, Founder, Tailwaggers & Tailwashers, uses American Express Merchant Financing to buy larger amounts of inventory, which enables him to set more competitive prices for his products and services. That has allowed him to expand his business, and Todd is now in the process of opening his third location in Los Angeles and has 42 employees on his payroll.
Cash is king.
Cash flow is always a top concern facing small and medium-sized shop owners. From selling excess inventory to making payroll, retailers can go from solid to shaky in no time. Here is where alternative financing can truly help. Alternative lenders may offer access to a range of loans with additional customized services and options. For example, American Express provides Merchant Financing loans as large as $2 million, with monthly and annual loan options. This flexibility is one of the reasons why last year alone American Express funded nearly $1 billion in Merchant Financing loans.
Determine your needs.
Review the current state of your business and ask two important questions up front: how long will you need this loan and how quickly can you pay it back? Knowing the answers to these questions can speed up the loan approval process and help you identify the loan option that is best suited for your business.
While obtaining financing will always be a challenge for small merchants, the number of loan options available is continuing to grow. By knowing what your specific needs are and developing a clear plan of action in advance, merchants can put these options to work to grow their businesses.