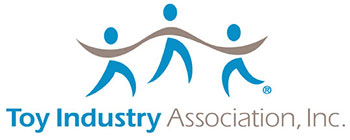 The Toy Industry Association (TIA) is the not-for-profit North American trade association representing all businesses involved in creating and delivering toys and youth entertainment products for kids of all ages. The association's more than 730 member companies collectively account for about 85 percent of all toys sold in the U.S. Independent Retailer spoke with Stacy Leistner, VP of Strategic Communications, on a broad range of industry topics, including this year's top toy categories to help retailers provide customers with the best gifts for kids. The following is part one of our two-part interview.
Independent Retailer: What is the Toy Industry Association's mission?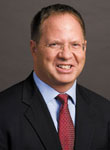 Leistner: Our mission is to be a leading force in the growth and health of the global toy industry. We accomplish this through multiple means. We work with government officials, consumer groups and industry leaders on the development and maintenance of our nation's strict toy safety standards. We advocate on behalf of the industry on legislative, regulatory and international trade issues. We provide our members with resources and guidance to help them make informed business decisions. We also raise consumer and media awareness about the hottest new products, and the benefits of toys and play, and we foster philanthropy to children via our Toy Industry Foundation and its Toy Bank.
Independent Retailer: How can retailers benefit from being a TIA member?
Leistner: All retailers, regardless of membership, benefit from TIA's go-to-market events, which connect buyers with toy sellers from around the world. Additionally, TIA provides a range of resources to help our retailer members grow their businesses. Through our free webinars, bulletins and research reports, members also have access to the latest industry news and market data, including insights into how families make toy purchase decisions, how consumers are reacting to the convergence of traditional and digital toys, and how retail sales are affected by these types of trends. Through our vendor partnerships, TIA members have access to shipping and insurance discounts, low payment transaction rates and account fees, and other value added payment solutions.
TIA membership also allows retailers to expand their business networks, leading to more opportunities and more industry influence. Members are invited to not only attend exclusive year-round networking events held across the country, but also to participate on TIA committees to help set the Association's strategic direction.
Independent Retailer: How does the Toy Industry Association track emerging trends?
Leistner: Throughout the year, TIA's trends team is in contact with toy manufacturers of all sizes to stay abreast of the latest products, and to identify emerging trends. The team also tracks what is happening in parallel industries such as entertainment, fashion, and music, in order to help toymakers and toy sellers forecast what may be on the horizon for toys and games. Trends that are gaining momentum in the world outside of toys could potentially impact the shopping habits, likes, and dislikes of children and their families.
Independent Retailer: What are expected to be the top toy categories for gifting in 2014?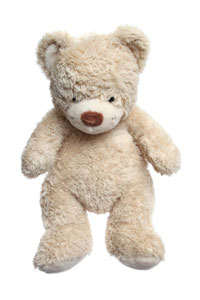 Leistner: The strongest trends that TIA has identified for 2014 span a number of toy categories. For starters, we have noticed a wide range of oversized playthings, from vehicles and dollhouses to plush and building toys. In addition to their large stature, we think the common factor here is the "giant" amount of fun kids will have when playing with these toys. We are also seeing a lot of RCs for kids of all ages, in an array of sizes and price points. Two of last year's predominant trends will prevail once again in 2014. The first is retro and back-to-basic toys. The second is toys that encourage building, which includes construction toys. It is also expanding across categories to encompass playthings that allow kids to build and customize their toys, such as crafts, action figures, games, and more.
In part two of this series, coming in the April issue of Independent Retailer, merchants will learn about trends in technology toys and receive a 2014 retail toy industry forecast, and a look at how toy sales stack up around the world. To learn more about TIA, click here.