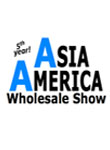 The ASIA AMERICA Wholesale Show, presently in its fifth year, is scheduled for April 8-10 at the Miami Beach Convention Center. This B2B wholesale multi-product trade show is now being held in both spring and fall, and attracts buyers from 43 countries, including the Caribbean, Central and South America, and the U.S. More than 6,000 buyers are expected in April, shopping among a huge selection of products from Asia, the Americas, and the world.
New generation of buyers
For the first time, the ASIA AMERICA Wholesale Show is targeting summer buyers. "This is a new market that hasn't been tapped, and we received many requests from our exhibitors to expand into two shows. Many companies are exhibiting with us at both the spring and fall shows, looking for buyers of both summer and winter merchandise," explains Michael Finocchiario, president of the ASIA AMERICA Wholesale Show. "We are growing very fast, and we expect more than 100 exhibitors at the April show." Sellers can take advantage of a new generation of buyers coming out of South America, he adds. "They are young, vibrant and in tune with technology, and want to buy products to expand their market. Sellers will find new buyers, and buyers will find new products at the April ASIA AMERICA Wholesale Show."
Products from around the globe
The ASIA AMERICA Wholesale Show is extremely diversified, and buyers will find products from China, Hong Kong, Taiwan, India, Korea, Japan, Pakistan, Mongolia, Vietnam, Nepal, Singapore, Thailand, the U.S. and more. The show provides the opportunity to review a huge assortment of general merchandise, apparel, consumer electronics, cellular, souvenirs & gifts, housewares, toys, holiday & seasonal, health & beauty, hardware & tools, novelties and more, in one convenient location in the South Beach neighborhood of Miami. The show delivers a range of high, medium and value products. "As a result, buyers come to Miami to purchase not just one product, but to fill their stores with many new and innovative products," Finocchiario reports.
Growth in apparel, electronics & more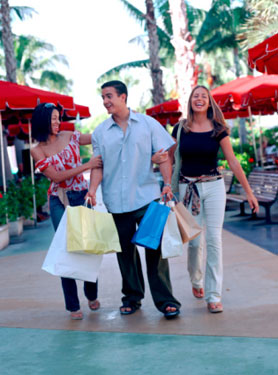 "Each of our shows is expanding, and focusing on new and hot products and categories," Finocchiario continues. "The Caribbean, South America and South Florida are carnival countries, and there is always some type of festival going on. We are targeting the Halloween, party and carnival wholesaler or manufacturer who wants to expand in markets that are continually in party mode. Exhibitors will have costumes and masks that people buy all year long." The ASIA AMERICA Wholesale Show is also expanding in apparel. "Swimwear, sportswear, and children's wear are big in South America. Electronics is another area we are developing, and we have more buyers coming to get electronic, cellular and communication products." The show is also expanding in souvenirs and gifts. "Miami is the souvenir capital of the world, and it and the Caribbean Islands bring in tourists from all over. We are also targeting off-price, liquidations and closeouts exhibitors. Buyers are looking for great deals, and these suppliers typically offer lower than usual product prices. We continue to be strong in general merchandise as well. One thing is for certain: buyers who attend the ASIA AMERICA Trade Show will find everything they need at the best prices. The Asia America Wholesale Show is fast becoming the Vegas of the South."
Registration details
Buyers may register for the show for free at asiaamericatradeshow.com. Exhibitors planning to attend the show can contact ASIA AMERICA for required booth sizes, and show personnel will recommend the best available spaces. Discounts for exhibitors are available through March 20th.
ASIA AMERICA Wholesale Show
Tel.: 305 262 3200
Website: www.asiaamericatradeshow.com