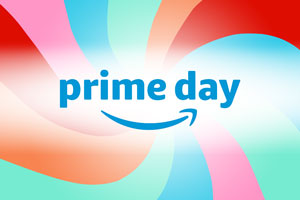 Save the date: July 12 and 13. The infamous Prime Day is returning, offering Amazon's lowest prices ever on select products throughout both days. Last year, total ecommerce sales during the two-day shopping event topped $11 billion, according to Adobe Analytics. That figure was slightly higher than Cyber Monday totals in 2020, though that represents a 24-hour period rather than a 48-hour one.
Prime Day has become the ultimate opportunity for retailers trying to increase brand awareness and sales. It was originally created to reward its Prime members, increase Amazon traffic during a slower online shopping window, and help sellers increase sales and market share. While advertising on the marketplace has become increasingly expensive over the years as its popularity grew, it still remains a prime place to make some extra money.
According to Volcanica Coffee's CEO Maurice Contreras, participation for retailers on Prime Day is a "no-brainer." His company saw a 69 percent increase in 2021 Prime Day sales over 2020, and therefore is sharing seven tips and key learnings from his brand's success so other business owners can leverage the annual shopping event to increase sales and introduce their brand to the enormous traffic:
Get Amazon Listings in Order
This is the number one priority and the perfect time to evaluate and review titles, photos, and descriptions. Focus on why shoppers should care about your products. Titles and descriptions should be enticing and make sense to consumers who do not know your merchandise as well as you do. Use bullet points with easy-to-understand descriptions, and do not use industry jargon — if you do, make it limited. It also helps to feature multiple product photos, such as still shots against a white background, while they are in-use, or from multiple angles. High quality video production also enhances the perception of a product's quality.
Send Amazon a Lot of Inventory
A lack of inventory translates to a loss of sales and decreases search ranking during Prime Day, as well as in the future. This means posting all of your best-sellers, and not-so-popular items. Prime Day can be a great way to get rid of excess inventory, especially if you offer additional discounts or deals.
Offer Deals Leading Up to and On Prime Day
Special offers leading up to Prime Day can help increase sales conversions, which are favored by Amazon algorithms, pushing the product higher up in search results and reaping the benefits during the holiday. On June 21, Prime members were given access to early deals, which means shoppers are already perusing the site to see what is available. Retailers will want to make sure their brand is one of the early deals that can be seen.
Invest in Prime Day
Even if your budget does not afford year-round spending, investing in Prime Day to sell your products can still bring you out ahead in the long run. There are many options such as special offers, deals, discounts, coupons, sponsored products, and ads that you can take part in. This is the time to invest since Prime Day's highly increased traffic translates into sales, if marketed correctly.
Leverage for Product Reviews
Increased traffic and sales provide a "prime" opportunity to increase product reviews, which are favored by shoppers, media, and Amazon. If you sell a hot ticket item and offer great customer service, the positive reviews will reflect that. Consider engaging with a company that helps increase customer reviews, such as Feedback Genius to help get you started.
Compliment Prime Day via Product Website
Often, consumers will research a brand by going straight to their website before making a purchase on Amazon. This is an ideal time to capture Prime Day traffic by offering complimentary coupons and deals with email opt-ins. At the end of the day, the goal is to create customers for life, not just one-time buyers.
Evaluate Results and Learn From Them
Analyze the return on investment (ROI) and the customer feedback, and use it as a gift to improve your merchandise. This information can not only help better your brand and products in general, but it can help prepare you for the necessary changes you need to make for the holiday shopping season coming up soon, and even Prime Day 2023.
Over the past few years, Amazon has been boosting momentum for small businesses and artisans who sell on their platform. Even though it may be too expensive to sell year-round on the marketplace, Prime Day clearly offers endless opportunities for indie retailers to grow their brand. Especially with Amazon's hype with small businesses, many shoppers may be ready to purchase from the smaller guys. Let these tips be your guide this Prime Day and for many years to come.