By Michelle Mosscrop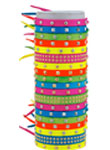 Fashion accessories attract customers of all ages, men and women alike. They are the perfect products to display for impulse buys, and to increase profits in your retail store. The challenge is keeping up with trends that will sell, and to provide customers with a selection of interesting items that appeal to different age groups and fashion tastes.
Bracelets
Bracelets have been the number one seller this year. The great news is that the end consumer does not want to buy just one bracelet. They are continually looking to add to their collections. In addition, consumers often wear several bracelets at the same time. Known as "bracelet stacking" or "arm parties," consumers mix multiple bracelets together of various colors, metals and textures. This creates an instant style statement that can be modified for work or play. Adjustable multi-strand bohemian style bracelets, as well as friendship and wish bracelets, can all be layered to add to the effect. The style is not just for women, and simple braided leather bracelets can be worn in multiples by men, too. Bracelet stacking can mean more sales for merchants.
Neon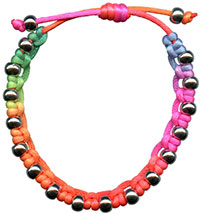 Consumers are interested in neon everything, and these shocking shades are here to stay. Neon will hold strong going into 2014, and the product offerings are limitless. Neon shell chip necklaces and adjustable neon cord bracelets have been extremely popular. Neon tie-on reflective bracelets, with a braided band that looks silver during the day and glows at night, are also gaining popularity.
Nautical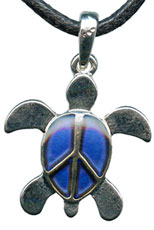 Fashion forward nautical accessories are not just for the yacht club or sailors. Anchors and wheels on leather cords and multi strand bracelets will be very popular. Turtles have always been well liked in coastal areas, but we are seeing this trend reach inland as well.
Dream catchers
Another craze on the market is dream catcher jewelry. Originally woven by Native Americans, dream catchers are made to promote good dreams, and represent peace and protection. These accessories resemble spider webs, and come in many bright colors that can be marketed on countertop displays to catch a buyer's eye.
Faith jewelry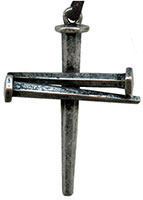 Faith jewelry, particularly cross pendants, remains a consistent seller. Many actors and musicians embellish their style with cross jewelry that also expresses spirituality. It is popular for men to sport adjustable leather cord cross necklaces and wooden cross bracelets. Women prefer glittery sideways cross necklaces and bracelets. New designs for 2014 will incorporate cross pendants with mood jewelry on a simple chain. Faith jewelry is a category that retailers can rely on into 2014.
At Killerbeads, one of our most popular lines is our Spanish leather tie-on bracelet. It is available in over 30 different designs, and we consistently update them throughout the year to keep up with the changing trends.
Today, retailers have many fashionable accessories from which to choose and select a solid assortment. If a particular fashion accessory is your most popular seller, offer it in additional styles and colors, along with a few of the trendier items. The key to success is expanding your selection to meet customer demand.