By Bardi Toto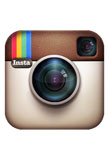 Instagram is now the go-to place for people to share photos with friends and family. Moreover, it is a great place for people to post pictures of things they want to sell, and indie retailers are finding it is an invaluable way to reach customers. Hordes of users have turned Instagram into a profitable business opportunity, building new services on top of the existing platform. Printstagram, for instance, lets people turn their Instagram images into prints, wall calendars and stickers. A group of designers is even building a digital picture frame for Instagram photos, The New York Times reports.
Photos rule when it comes to marketing because they make an emotional connection in a way that text cannot. Photos that are fun and engaging make your company and brand more relatable. Thanks to steady user adoption, photos shared via Instagram are reaching a huge audience.
Here are four effective strategies retailers and sellers can use to build their businesses with Instagram:
Curate
Determine what will engage your target market by asking the following questions: What do they want to see? How can I get them to engage with my photos? What will get them talking about my company? Then, develop a photo curation plan around the answers.
Snap
Consider sharing only some photos on Instagram. You can leak company "secrets" for added exclusivity. Make sure your photos are gorgeous, as anything sub-par will dilute your brand, and be sure to include shots of your employees and office. By letting people into your work life, you will create strong connections.
Hashtag
Consider using unique hashtags as keywords in order to make your company and brand easily findable. Be sure to add them to all your posts.
Engage
Increase engagement levels by posting photos of you and your customers' events and using geolocation. Add a gamification element, such as asking users to submit photos, come up with a creative caption for a photo or solve a mystery about an image.
To learn more about using Instagram for your business, go to Instagramdomination.com.