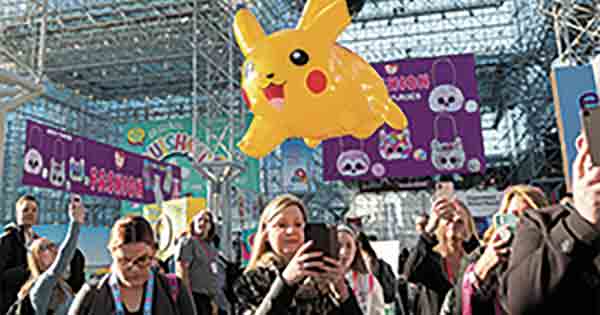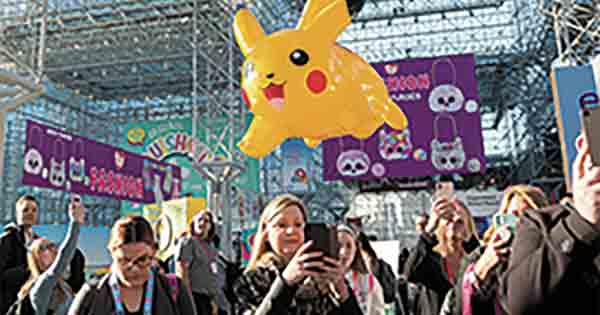 Call it "pursuing the possible," or perhaps "optimistic realism," but whatever the take, The Toy Association is planning to bring the industry back together as soon as it's safe and possible to do so — and we are aiming for May 1 to 4, 2021 at the Jacob K. Javits Center in New York City.
When the time was right to provide a digital solution, we did just that by leveraging our existing technology to build and offer Toy Fair Everywhere digital market weeks. When the time was right to provide companies with private virtual preview opportunities with key retailers — Target, Toys"R"Us Canada, and Meijer — we did, and when the time is right for a return to in-person meetings, we will make it happen. While none of us can be certain what the nation and world will look like some seven months in the distance, we all need the promise of a future for the toy and play industry, a return to a degree of business normalcy, and to reclaim some aspects of our collective pre-COVID-19 lives.
The Toy Association's trade events effectively and efficiently help members and the industry do more business more often, whether large- or small-scale. We canvassed our primary audience of retail buyers and toy sellers to determine whether they want us to plan for a May 2021 tradeshow. They said yes! We heard from them that the first few days of May have high potential, and the timing is relevant to specialty, long-lead, and mass market retailers. May serves specialty in time for Q4 2021; is well-timed for long lead and mass to conduct or complete Spring/Summer 2022 line reviews; and may even offer some early views for Q4 2022.
Protecting everyone's health and safety remains paramount. We are right now working closely with every entity connected to Toy Fair, including federal, state, and city officials; contractors; and support teams, to ensure a safe environment. The show will be designed to reflect these proven approaches and will follow every prescribed health and safety protocol. We understand that not everyone will be comfortable in an in-person environment, which is why we continue to expand our other digital engagement opportunities: Toy Fair Everywhere, which is rolling out its year-round version later this year, and the aforementioned private preview program with key retailers.
If at any time we feel that Toy Fair NY 2021 cannot be produced in a safe manner, we will cancel the show. If the event needs to be canceled, as is the long-standing show policy, any monies paid will shift toward Toy Fair New York in February 2022, when it returns to the newly expanded and state-of-the-art Javits Center. In fact, almost all 2021 exhibitors had already shifted to 2022, so May again presents a more immediate opportunity.
All good wishes,
Steve Pasierb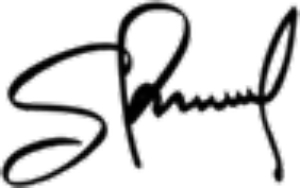 President & CEO
The full letter can be viewed at https://toyfairny.com/PressRoom2/News/2020-News/presidents-letter-toy-fair-ny-2021-dates.aspx.