The Toy Industry Association has identified the top toy and novelty trends of 2012, including bestselling holiday merchandise. From toys that are compatible with mobile apps to educational games, this year's most popular items are just as lovable as the average teddy bear, but considerably more technical than ever before. Independent retailers looking for a leg up on the competition can get a head start by stocking toys and novelties that boast extra bells and whistles. Following are some top sources for the hottest holiday products.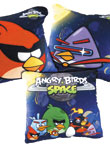 Top toys predicted to sell wonderfully this year include products that work with apps or smart devices, or are based on games such as Angry Birds. One of the leaders in the Angry Birds market is Novelty Gift Company, based in Rockville Centre, NY. In business for 25 years, Novelty Gift was launched as a company dealing in posters and novelties, until it graduated to carry the hottest licensed products. Company leaders pay close attention to the latest movies, games, apps and television shows, in order to predict what licenses will be the most popular. "Angry Birds is our number one item," says Jeff Sokoloff, president. "The Angry Birds Star Wars merchandise is our newest, and we expect it to be one of our biggest sellers of the year."
Though Angry Birds appeals to both girls and boys, Sokoloff notes that the company's line of Hello Kitty items is a close second to Angry Birds in sales. Novelty Gift Company stocks an array of licensed merchandise, including backpack clips, key chains and plush toys of assorted sizes, ranging in price from $6 to $10. Suggested retail value is between $10 and $20, depending on the item. There is a minimum order of one case of any item listed on the online wholesale merchandise page, but no registration is required to view the inventory. Orders over $100 receive complimentary shipping, and items come with a 30-day money back guarantee.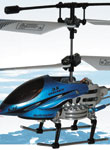 Another trend this season is the "big ask" toy. Toys such as those sold by Emirimage represent the most sophisticated technologies that children will be asking for as the holidays grow near. A recent study by The NPD Group showed that buyers are increasingly buying more expensive toys instead of a larger quantity of more economical ones. To get a bigger reaction when the wrapping paper comes off, parents will be reaching for high tech items like the Emirimage line of electronic helicopters, boats and motor vehicles. "We've been operating for more than 25 years," says Eduardo Perl, company president. "Every season, we bring in a new line of radio control toys which refresh and improve on their predecessors. This year, we're bringing even more features and more technology to our toys, so that they are more interactive and therefore more fun to use."
Emirimage is adding 20 new radio control helicopters to its lineup for the 2012 holiday season, all of which demonstrate more advanced technology than ever before. The TOU-3753 SPL, in particular, is predicted to be a hot seller because it combines smart devices, play, video and flight. Operated by either a smart phone or tablet, the miniature helicopter lets users take videos and photos while flying, all from the convenience of their familiar personal devices. This type of feature combination is expected to be all the rage this year. "We are really quite proud of the new technology we've acquired, as we begin preparations for the holiday rush," notes Perl. "We are very excited to see our merchandise in stores in the upcoming season."
Wholesale pricing ranges from $8 to $150 on Emirimage toys, with the tablet compatible, camera equipped chopper falling in the higher end of that bracket at around $150. Emirimage customers have reported earning as much as a 300 percent markup on the wholesale price. The minimum order is one box of 24 pieces.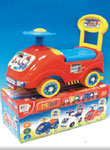 Products that appeal to preschool age children are sure to be hits this year. Manufacturers are moving beyond simplistic toys and releasing playthings that build cognitive and developmental skills at an early age. Toys that help toddlers learn or provide preschoolers with an entertaining challenge are expected to be hot sellers. An excellent source for this and many other types of products is OKK Trading, Inc. based in Commerce, CA. Its collection of more than 3,000 toys includes an entire line of educational playthings sure to broaden children's horizons. Items range in suggested retail price from $0.99 to $20, with most costing around one dollar. All items are imported directly to the U.S., and organized carefully on the company website.
The turnover of merchandise is very fast, as reflected in the number of items the OKK carries and its vivid packaging. Customers at OKK Trading are required to register on the site in order to view the products and prices, and there is a minimum order of $500. However, buyers also receive five percent off their first online order after registering, as a welcome gift from the business, celebrating the spirit of the holidays all year long.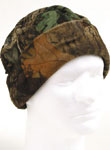 Winter apparel is always an easy sale around the holidays, since hats and mittens make excellent stocking stuffers. Standing among the top ranks in the wholesale and closeout industry, Screamin' Dealz is a reliable resource for retailers looking to stock these items. According to Screamin' Dealz national sales manager, Brent Bartholio, Screamin' Dealz was launched out of a necessity to start a company that would sell off closeout items from a parent company. The results have attracted the business of more than 16,000 stores nationwide and into Canada. "Our lifetime guarantee covers most of our products, and demonstrates our outstanding quality," Bartholio states. "As a result, the company really stands out."
"Our products are constantly changing," Bartholio adds. "New inventory crosses over to the closeout department as it becomes outdated, thereby providing a steady stream of fresh closeout merchandise for wholesale buyers. Right now, we're forecasting winter apparel and electronics to be our hottest sellers this holiday season." The electronics section of the website is still in production, but the company's inventory presently boasts a broad spectrum of lighters, novelties, apparel and supplements. Standout items on trend for the holidays include the cozy winter fedora, the camouflage printed fleece beanie, and the plaid knit beanie. The designs capitalize on the latest fashion trends, and are available to retailers at deeply discounted wholesale prices. The hats that have been excellent sellers all year, especially women's cadet and fedora hats, will continue to be popular through the holidays. Screamin' Dealz' prices range from 50 cents to $5, and there are no minimum orders. Associated POP displays are available for select merchandise, including supplements and lighters.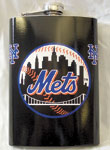 Two more trends identified by the Toy Industry Association are glow-in-the-dark colors and versatile uses. Versatility, in particular, is a highly valued characteristic among this year's most coveted gifts. Those combining multiple uses, including games, roleplaying and active playing, were pointed out by the Association as being popular in this year's lineup of toy releases. Any gift that can be used in a variety of ways or customized for its owner has additional appeal. Prominent wholesale distributor, CKB Products, has thousands of such gifts to choose from on its website, which has grown from company president Chris Barton's page on eBay to a multi-million dollar import company in a matter of years. "CKB Products started when I was in high school, when I sold baseball cards," he says. "Over the last few years we started direct importing, and have been able to constantly grow and expand our customer base."
CKB Products VP Jason Barton singles out the company's line of flasks as being its best sellers. To cover the glowing and versatile trends, there are glow-in-the-dark stickers and bracelets, as well as a flask that is also a belt buckle. "One of our newest products is our Firefighter Knife Flashlight, which has a starting price of $9.85 and retails for $39.95," he adds. "We have started customizing a lot of our products and putting color graphics on our flasks. There are unlimited colors and endless possibilities to put on anything you can imagine." The ultimate goal is to help customers, so CKB Products offers customization on any product from any source. "If someone finds a product that they would like customized, we will find a way to customize it for them," Jason continues.
There is no minimum order at CKB Products. Although the company is a wholesale distributor with tiered pricing, it accommodates orders from one to 10,000 pieces. Prices on its products range from under $1 to just over $100 for items such as leather jackets. The Bartons take pride in CKB Products, and are confident in their pricing to such an extent that they offer a price match guarantee. "At CKB, we started from the ground up," Jason points out. "We instill this value in our employees from the moment they walk through the door, and will continue to do so as CKB grows. This value guarantees customer satisfaction, and our growth rate attests to our number of repeat customers."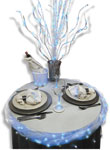 Fortune Products, Inc. has been in business for 27 years. With its Fairy Berries battery operated string lights and real lighted glassware, the company's merchandise delivers that extra sparkle which many holiday hosts are looking for. Smaller than one inch in diameter, round Fairy Berries baubles can be used to decorate in a variety of ways, including on water, in trees, in centerpieces and on lawns. The glassware in particular is a hit at any festive party, with items in that line retailing for around $12.99 per glass and costing $6 wholesale. A favorite among high-end wedding coordinators, Fairy Berries are available in a wide array of colors and were recently featured on the televised wedding of celebrity chef, Robert Irvine, and WWE diva, Gail Kim. National sales manager Greg Hayenga expects to see many holiday events lit up in a similar fashion to the glitzy affairs where Fairy Berries have been incorporated on television. In addition to its other lighted objects, the company plans to stock a number of new candle designs next year. "We definitely are adding new products every quarter to stay relevant," Hayenga says. "We're increasing our line of battery operated wax candles to include different shapes, sizes and features. We're also increasing our inventory of gift SKUs."
An additional craze identified by the Toy Industry Association is the musical toy. Whether it's a sing-along movie, a pop star doll or the latest karaoke setup, gifts that connect children to their favorite music are already in high demand. Whether retailers are interested in educational toys or tablet compatible gadgets, now is the time to evaluate product choices for the holiday season and to stock the shelves. Toys and gifts this year are more useful and innovative than ever before, and these featured wholesalers are well equipped to provide quality merchandise at competitive prices.
For more information:
Fortune Products, Inc.
2824-A Old Hartford Road
Lake Stevens, WA 98258
Toll Free: 800-345-4833
Tel.: 425-334-9739
Website: www.fortuneproducts.com
OKK Trading, Inc.
2721 East 45th St.
Vernon, CA 90058
Toll Free: 877-655-8697
Tel.: 323-725-8800
Website: www.okktrading.com
Novelty Gift Co.
81 North Forest Ave.
Rockville Centre, NY 11570
Tel.: 516-561-1378
Website: www.noveltyposter.com
Screamin Dealz
215 N 1800 W
Lindon, UT 84042
Tel.: 720-325-8533
Website: screamindealz.com
Emirimage Corp.
5269 NW 161 St.
Hialeah, FL 33014
Tel.: 786-287-1250
Website: www.emirimage.com
CKB Products Wholesale
8900 Directors Row
Dallas, TX 75247
Toll Free: 888-252-2897
Tel.: 214-951-0488
Website: www.ckbproducts.com