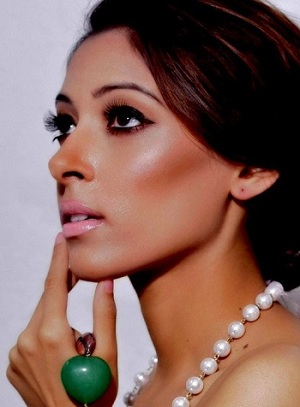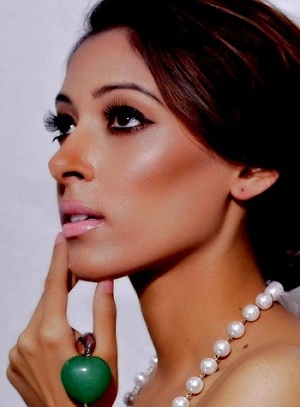 After celebrating International Women's Day on March 8 and recognizing the month of March as Women's History Month, I've been reflecting on my career path and journey as a female business owner in the retail industry. I started my career as an accountant, but after spending a few years in that role, I felt called to pursue a more creative vocation.
At a young age I developed a passion for jewelry and design, which was inspired by my rich Indian culture. After deciding to make a career change, I quickly realized that I could launch my own business by marrying skills I'd developed as an accountant with my love for jewelry. Now, after many years of experience in the retail industry as the owner of Blossom Box Jewelry, I've garnered unique experiences and learned invaluable lessons that have made me the retail business owner I am today.
Successfully Navigating the Road Toward Your Dream Career
Since I made the career change, I've been passionate about sharing my story with others who are also thinking about entering the retail industry. Consider taking the leap to pursue something new if you aren't passionate about your current job. Look at the areas of your job where you excel and identify how those could fit into a new career.
For example, I learned that I could leverage my skills in math and data analysis to study and analyze customer data, ultimately identifying consumer trends and learning how to best reach my customers. Leveraging my ability to "crunch numbers" and the math skills I'd honed during my years as an accountant gave me the tools I needed to understand retail consumer trends and behaviors, ultimately increasing customer engagement, driving sales, and facilitating my brand's growth.
Step 1: Develop & Execute a Business Plan
Before making a career change or taking on a new business initiative, it's important to develop a business plan through careful research and consideration. Conducting ample research into the industry or field you're looking to enter will help you understand the ins-and-outs of your future job and will ensure you're not caught off guard by what your career shift entails. Use these learnings and insights to create your business plan and use it as a guide throughout your business journey. Consider working with a partner company to create and implement your plan.
As you begin executing strategies and tactics outlined in your business plan, also consider working with a partner company to outsource areas of day-to-day business management and maintenance. Identify what you like and where you excel, and prioritize those areas instead of trying to wear every hat and fill every role. When you're starting a business, don't give up your passion in the interest of business development. Work with partner companies to help close the "skills gap," allowing you to prioritize growing your business and perfecting the craft that led you to start a business in the first place.
Reaching Customers Effectively
A key aspect of success in the retail industry is making data-backed decisions. Look at the numbers – analyze website and social metrics to identify when, where, and how your customers are most engaged. Leverage these insights to tailor your content, sales, promotions, and customer communications in ways that will resonate with your target audience. Working with a partner tech company is also key to success here, particularly through website development and maintenance, and support for an e-commerce platform.
At a more basic level, put yourself in your consumers' shoes. Think about what you want as a customer – what do you look for when choosing to engage with a brand? How do you prefer to be reached and to communicate with a retailer? Use those insights to help inform your customer engagement strategies, communication, sales and promotions.
Celebrating Small Victories to Drive Future Success
We all know that the retail industry is saturated – being consistent and resilient is crucial when managing and growing a business, and you can do this by celebrating small wins. Some days you'll experience setbacks, and other days you'll be successful – remember those successful days when things get hard and use them as motivators.
Set achievable goals, but don't give up if you're not meeting them right away. One way to achieve goals and celebrate along the way is by collaborating, connecting, and coming together with like-minded people. Collaboration creates strong communities of people who are better together than individually.
Where Do We Go from Here?
Moments in time like Women's History Month provide the opportunity for reflection points that can lead to important revelations. Are you passionate about your career, or is it time for a change? If it's time for something new, figure out how to bring your existing skill set to a new role and capitalize on your key differentiators. In retail businesses, leveraging your individuality will help you reach a diverse customer base. Consumers have different tastes and interests, and carving out a unique place for yourself in the market is key. Whatever career you choose to pursue or role you feel called to, overall ensure you are being uniquely – and authentically – you.