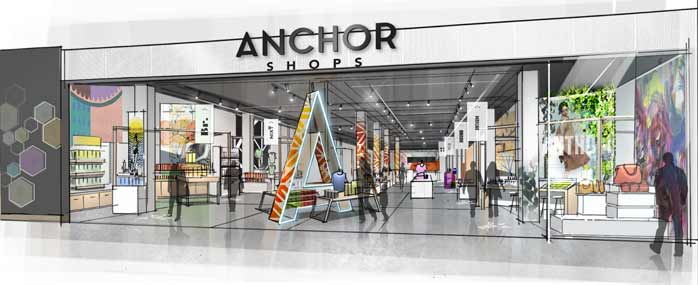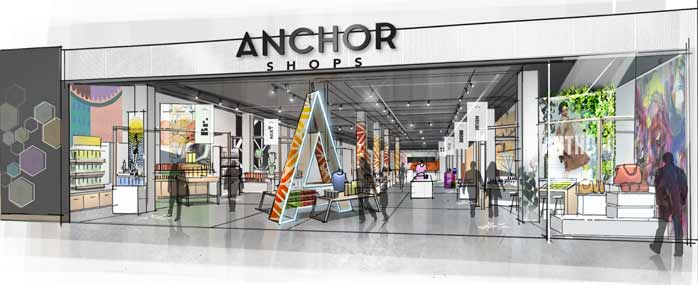 It is equally important for a retailer to have a physical presence as it is to have an online presence, but it's both difficult and expensive for brands to thrive offline. Because of the high costs associated with setting up a storefront, ShopFulfill, a nationally distributed and collaborative network of retail and logistics infrastructure, has solved that problem by allowing brands to set up shop for as little as $600 a month.
"Anchor Shops"
"The retail paradigm has shifted to require a brick and click approach. It has been much easier for legacy retailers to build out their online infrastructures, but digitally native brands have found it difficult and cost prohibitive to develop physical footprints," said Shlomo Chopp, Founder and CEO of ShopFulfill. "We are offering online-first brands something that is entirely unique and practical – the only all-in-one solution that empowers them to achieve profitability, establish a physical retail presence and build stronger customer connections."
This turnkey retail solution, called Anchor Shops, is powered by ShopFulfill and is the first vertically integrated retail storefront and distribution network designed to help digitally native brands thrive offline. Anchor Shops aims to help digitally native brands better compete with big box retailers by providing e-tailers the tools necessary to establish a highly visible brick-and-mortar presence and benefit from a low-cost regional distribution network.
Physical Storefront Costs Can Add Up
By plugging into the Anchor Shops network, online brands are able to bring their products closer to the customer and deliver them more quickly and efficiently. Brands can also benefit from being grouped with complementary emerging brands in-store, which is intended to fuel engagement and drive sales.
The reality for store owners is the difficulties of keeping up the space, along with hiring workers to run the place while you're not there and covering shipping costs. "The problems with opening a retail store are hiring a team to design the store, building it out, hiring a retail team to run the process, hiring a store team and investing in technology to integrate your store with systems. It's a lot of up front costs for people who don't have a lot to burn," Chopp said.
How It Works
Anchor Shops aims to feel just like an experiential pop-up shop, with as long  a lease as a pop-up shop, but brands won't ever need to move on. Chopp said the goal of Anchor Shops is to give brands more space as a totally separate store, but ShopFulfill will still support their infrastructure. It's a total ecosystem in which brands can grow in profitability for something that's long term.
Even though brands can have their own space, they still have the ability to partner up with retailers selling similar products and share a storefront area together. "We can bring together an up-and-coming brand side-by-side with a more established brand, who will have a better loyal following. Customers will be excited to see a pop-up shop brand, and will expand their loyalty to the up-and-coming brand."
ShopFulfill also has a local fulfillment center so brands can stock a certain amount of product in the warehouse, and have just enough product in-store to captivate customers when they walk in. If a customer is looking for a specific product you don't have in-store, ShopFulfill can deliver it next day for the cost of ground shipping or less.
Personalization at its Finest
ShopFulfill will work together with ecommerce brands to completely customize their suites. Owners will get to choose where tables go, seating areas, displays and all that jazz. The ultimate design goal is to give shoppers a way to get to an area to find what they're looking for, but also be drawn to something they didn't come in for and discover new brands outside of the primary focus of the day.
Anchor Shops recently launched their first fulfillment center at the Moorestown Mall in Moorestown, New Jersey, as well as a retail location in the Fashion District in Downtown Philadelphia, both of which are expected to open in the second quarter of 2020. Anchor Shops intends to scale nationally after developing its network within these areas, and ShopFulfill is currently in discussions with a diverse group of online brands interested in plugging into its network.
Brands interested in learning more about Anchor Shops can call 646-412-5890.