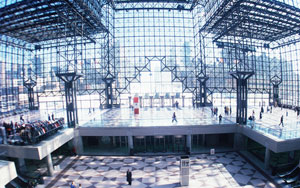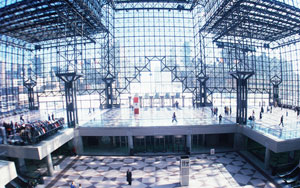 February, although the shortest month of the year, can seem like the longest one due to the winter doldrums, but the team at Emerald Expositions NY NOW trade show knows a thing or two about jazzing up the season. Held February 3 – 6, 2019 in New York City's famed Jacob K. Javitz Convention Center, NY NOW brings together the best and the brightest in home goods, lifestyle, and gift merchandise.
The stylish and select offerings from the HOME collection include decorating staples like furniture, designer textiles, decorative accessories, tabletop and gourmet products, and new in 2019, TRANSCEND will include top brands and designers unveiling their newest releases and providing retailers with how-to steps to create inspirational merchandise displays in your store.
Retailers will want to make time to browse the LIFESTYLE collection, which has a long history of trend-setting offerings within the Baby, Gift, Wellness and Fashion Accessory categories. Making its debut at the February 2019 show, a brand new platform called indieNOW steps forward into the beauty and wellness market, including personal care, fashion accessories, gifts, and health & beauty items.
The HANDMADE collection at the show features over 350 designer-makers, 150 global import resources and a huge span of artisan resources connecting buyers with overseas producers and exporters. If you're looking for that one-of-a-kind item, the HANDMADE collection is your go-to resource. Beautiful and unique products from cultures around the world are on display and available to the savvy retailers attending NY NOW.
Brighten up your winter months with a shopping trip at the Javitz Center. For information on how to register for the show, please visit their website, www.nynow.com, for details.
NY NOW
February 3 – 6, 2019
Jacob K. Javits Convention Center
655 W 34th Street, New York NY
Website: www.nynow.com
About Emerald Expositions: Emerald is a leading operator of business-to-business trade shows in the United States. We currently operate more than 55 trade shows, as well as numerous other face-to-face events. In 2017, Emerald's events connected over 500,000 global attendees and exhibitors and occupied more than 6.9 million NSF of exhibition space. For more information visit www.emeraldexpositions.com