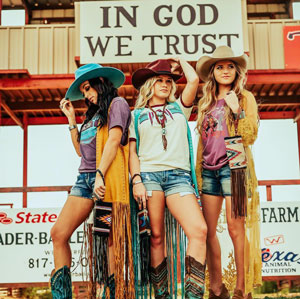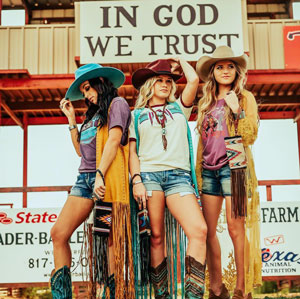 Dallas Market Center, the largest marketplace in the world for western lifestyle products, together with WESA, the Western English Sales Association, have announced the move of the twice annual WESA Trade Shows from Denver, Colorado, to the Dallas Market Center in Dallas, TX, effective with the 2021 shows in January and June.
In addition to the core categories of Western style apparel and accessories, gifts, and home décor, the Dallas Market Center provides retailers from across the country with new product resources including tack, farm and ranch products, workwear, safety wear, camping, sporting goods, and outdoor products.
According to the Dallas Market Center spokesperson Cole Daugherty, "No other marketplace in the U.S. attracts more buyers seeking Western and Western-inspired products, including retailers who are broadening their merchandise mix and seeking the diversity of products found only in Dallas."
In an October 2018 press release, the Dallas Market Center notes that the existing market facility will undergo significant updates in the near future, all with an eye towards being prepared for the 2021 move of the WESA trade shows. The venue change for WESA's International Western/English Apparel & Equipment Markets will attract thousands of retailers to the Dallas metro area, and will allow more gift and home goods buyers to explore the wide array of resources available from the Western market across a broad spectrum of merchandise categories.
"The Dallas Market Center offers WESA's exhibitors and retailers unmatched opportunities, a great location, and a good value, growing businesses and a superior facility," states WESA representative Sophia Jagella.
The next WESA show will be held at their current Denver location, and registration is now open. For more information on the show, please visit www.wesatradeshow.com.
WESA Trade Shows
January 11 – 14, 2019, June 19 – 21, 2019
DenverMart
451 East 58th Street, Denver CO
Tel.: 800-295-1041
Website: www.wesatradeshow.com
About Dallas Market Center;
Dallas Market Center is a global business-to-business trade center and the leading wholesale marketplace in North America connecting retailers and interior designers with top manufacturers in home décor, furniture, gifts, lighting and fashion. Inside its dynamic, five million square foot campus near downtown Dallas, nearly 200,000 customers from all 50 states and 85 countries seek industry trends, business education and new products via open-daily showrooms and from exhibitors participating in trade events held throughout the year. The Dallas Market Center website is available at dallasmarketcenter.com.