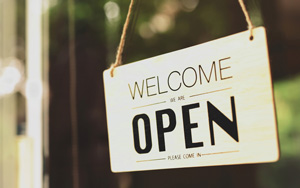 by Emarsys
Despite the hardships of coronavirus, a quarter (24%) of U.S. retailers consider COVID-19 to be a catalyst for positive business change, according to research from Emarsys. In a survey of 350 U.S. retailers, Emarsys found that these respondents believe they would have "gone out of business" without ecommerce driving sales while physical stores were forced to shut. A further 23 percent say they have successfully identified new revenue-driving opportunities for their businesses during this testing time.
That is not to dismiss the challenges of the past year and a half. Unsurprisingly, almost a quarter (24%) of U.S. retail marketers claim to have lost sleep due to worrying about how the pandemic would impact their business. With more than half (55%) of U.S. consumers now doing the majority of their shopping via mobile phone, and almost three quarters (71%) either having or planning a subscription to a monthly service for products, retailers have had to invest in marketing technologies and strategies that deliver on the value that a more digitally sophisticated customer base wants to see.
Personalization
At the same time, over a third (35%) of U.S. retail marketers are investing in improved personalization to better prepare themselves for the future of ecommerce, with omnichannel strategies partially shaped by the evolving behaviors and interests of individual consumers. As a result, social advertising budgets have increased by 45 percent with the aim of attracting online sales and stimulating growth during – and in the wake of – the pandemic. Email marketing budgets have also increased by 43 percent in the past year.
Commenting on the research, Alex Timlin, SVP Verticals at Emarsys, said "The closure of physical stores for U.S. retailers during lockdown demanded that brands reconsider their strategies to reach customers on a genuine, 1:1 basis. The natural conclusion is a wholehearted commitment to ecommerce – an approach which has been hugely successful for many businesses already. The popularity of online retail is only set to increase – not only does it protect retailers against future uncertainty, but it has also proven too successful to be disposed of. That means that brands need to continue to strengthen their personalized omnichannel campaign approach if they are to cut through the noise and reach customers successfully."
Future Store Openings
"Widespread store openings are on the horizon, but when this does happen, many will now be part of a more sophisticated network – an omnichannel setup that feeds data from both the physical and the digital to paint a sophisticated picture of the consumer. With this in place, brands can make customers feel as unique and as valued as they deserve," Timlin continued.