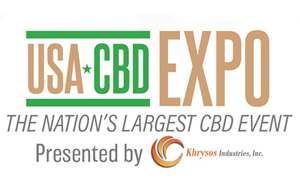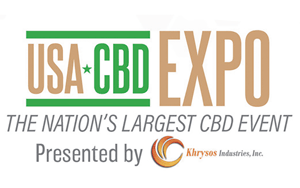 by USA CBD Expo
Having previously postponed all shows in 2020 while committed to the safety and health of their vendors, attendees, and the local community, USA CBD Expo is now ready to return to what they do best — hosting the nation's largest CBD and hemp event!
The USA CBD Expo hosts the nation's largest trade show experience for the CBD and Hemp industry and its associated audience. With over 10,000 attendees, 300 vendors, and 50 speakers, its live events compress a rapidly expanding industry into one comprehensive event that consistently brings the most innovative products and brands to businesses and consumers.
Bringing Live Events Back with a Boom
With continued investment in infrastructure and marketing, USA CBD Expo has kept its shows growing despite a challenging 2021 for the general event industry. As the nation gets a grip on the pandemic and returns to the business-as-usual, USA CBD also prepares to host its first live event since the outbreak started. Following instructions and procedures set forth by national health agencies as well as local city and venue protocols, the expo plans to open its doors and kick off its 2021 list of shows in Atlanta, Georgia, this June 11-13.
"Deciding to postpone our events was never easy, but we understand the importance of being able to offer a safe experience to everyone involved," Zach Bader, Owner of USA CBD Expo, said. "Our team never stopped working throughout this time to create new ideas on how to deliver the best trade show experience, and now we are ready to do just that."
A Brighter Future with Even More Shows
Presented by three of the world's best cannabis seed banks: Rocket Seeds, Vancoast Seeds, and Crop King Seeds, the expo's Atlanta event promises to draw in thousands of industry leaders, entrepreneurs, enthusiasts, and pioneers looking to discover, network, learn, and create business opportunities within the industry. Cannabis enthusiasts or professionals looking to stay current on market trends surrounding CBD, Hemp, and other alternative products will find what they are looking for in the hundreds of brands that are already scheduled to exhibit in this industry-leading event. Having sold over 80 percent of their total booth space, sponsorships have flown off the shelves with only a few remaining, which USA CBD Expo is overwhelmingly confident will be sold out before the event is set to start.
After departing Atlanta, the expo has two more shows planned for 2021. Staying true to its international nature, it will venture first to South America to visit the city of eternal spring: Medellin, Colombia, on August 28-29. Later, the show will return for the last event of 2021, which will be held at the windy city, Chicago, Illinois, on October 28-30. Finally, 2022 will kick off with USA CBD Expo returning to South Florida, this time to Fort Lauderdale on March 11-13.
Get Free Tickets
USA CBD will remain in constant communication with state and local officials to stay updated on the gradual return from the pandemic and vows to never go forward with an event if they believe it would put the health and safety of others in jeopardy. To learn more about attending, exhibiting, sponsoring, or speaking at the USA CBD Expo, visit usacbdexpo.com, or call 631-777-3455. Booth design, travel, and accommodation assistance are all available via the website. To get free tickets, use code IR100!