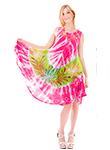 As the name implies, USA Michigan Wholesale is an apparel and general merchandise supplier based out of Wisconsin, Michigan. They are the largest wholesale outlet supplier in the Midwest. Though much of their focus is on apparel, USA Michigan also offers hats, jewelry, socks, sunglasses, purses, headbands, hair ties, legwarmers, and more. Cecily Shi of USA Michigan explains their inventory "Depends entirely on what our customers are looking for. We work with a lot of different kinds of stores, so it is really a case of supply and demand."
Nepal Handmade Bags
One of USA Michigan's newest and most popular products are their handmade Nepal hobo bags. These bags are unique, as no one bag or style is exactly the same as another. Patterns include tie-dye, peace signs, butterflies, cats, Rasta themes, lotus flowers, owls, patch pockets, and more. Hobo bags, sling bags, and backpacks are all available. All styles are in stock and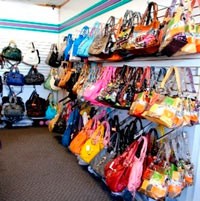 ready to order. Bulk discounts are available for retailers who order one hundred or more pieces.
Fall Accessories
In addition to the handmade Nepal bags, USA Michigan is also a go-to source for fall accessories. One of their bestselling items is the boot toppers and leg warmers. These knitted lace and lace trim accessories are available in a variety of lengths and warm fall colors. In 2015, the leg warmers and boot toppers "Were one of our strongest categories," says Shi. USA Michigan also carries infinity scarves, knit hats, and leggings.
Ponchos
Ponchos are a fall staple that has gained popularity over the past several years. Shi notes that they have been doing particularly well recently. Prices range from $54 – 180 per dozen depending on style and manufacturer. Styles include pullover animal themes, Aztec prints, fuzzy wrap ponchos, stripes, and floral.
How to Order
USA Michigan has a $100 order minimum. Shipping charges are calculated based on individual order. Customers have the option of being called with specific shipping information before the order is placed. Orders can be placed through their website or over the phone.
For more information, visit www.usamichiganwholesale.com