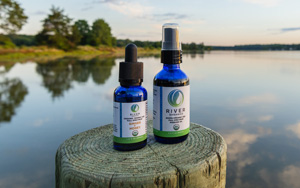 Due to increased consumer demands, retailers nationwide are expanding shelf space for CBD products and one brand that is leading the charge is River Organics. In the short time since its official launch earlier this year, the Gloucester, Virginia-based company has seen its product well received by shoppers and is starting to make inroads with retailers as it looks to expand product distribution.
Sustainable & Organic Growing & Cultivating Processes
River Organics refines and grows high quality, USDA certified organic CBD products and is one of the few companies that remains fully transparent to their customers and retailers in using eco-friendly practices to produce their hemp. Farmed sustainably and organically with no pesticides, herbicides, heavy metals, mold or other toxic elements, River Organics hemp is hand seeded, cultivated, and harvested on its state-of-the-art farm located in Virginia's Chesapeake Bay Watershed. Already going above and beyond to meet USDA organic extraction requirements and overseeing the process from seed to bottle, each product is then independently tested by a third-party laboratory. The company is the only CBD brand of its kind who is USDA Organic Certified at three levels: growing, processing and product levels. This guarantees consumers and retailers high quality CBD in a market that is otherwise unregulated.
High Quality Products
River Organics founder and well-known philanthropist, Adrianne Joseph, and farm's Operations Manager, Ryan Cross, who is also an industry expert on all things hemp farming and sustainability, continue to exceed industry standards with their ethical practices and superb products lines. The initial products that launched earlier this year include full-spectrum tinctures in 300 mg, 600 mg and 900 mg in flavors including Mint, Citrus, and Natural, as well as 1500 mg CBD tinctures available in flavors Ginger Honey and Cinnamon Habanero. Also available is the full spectrum organic massage oil, available in 2 oz (contains 600 mg of CBD) and 4 oz (contains 1,200 mg of CBD). This massage oil is made with full spectrum hemp extract, hemp seed oil, tea tree oil, and peppermint oil. The company has recently released an Extra Strength Pain Oil with Arnica containing 1500mg CBD per 1oz rollerball container or 3000mg CBD per 2 oz. spray bottle.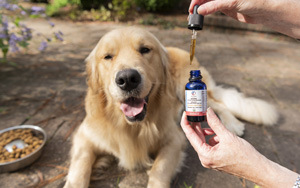 River Oragnics also recently unveiled its full spectrum organic Pet Tinctures, which contain cannabinoids and naturally occurring terpenes which are known to create an entourage effect, reinforcing the benefits of the pet's endocannabinoid system. Their pet line is now available in 300 mg bacon flavored cannabinoid tinctures for small dogs and cats, 600 mg peanut butter flavored cannabinoid tinctures for medium and large dogs, and 7500 mg apple flavored cannabinoid tinctures for horses and other large animals.
River Organics plans to launch new product lines this fall to include lip balm, skin balm, bath bombs, loose leaf hemp tea, a CBD pain stick, and a paw balm for pets. Additionally, orders are currently being taken for CBD infused, non-alcoholic wine.
River Organics
804-699-3521
www.riverorganics.com