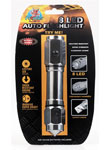 Retailers and distributors often buy quick selling products in volume to get the best deals. Many times these buyers choose Kole Imports, Promier Products and Master Cutlery for their reliable quality, discounted prices and great profit margins. Merchants interested in new and exciting products and specials can meet these companies in the Value & Variety section of ASDLV, March 16-19, at the Las Vegas Convention Center.
Kole Imports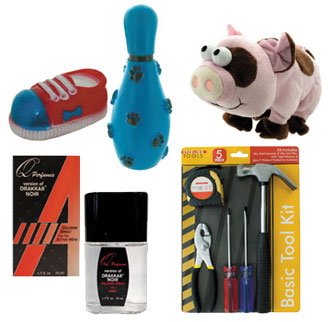 With three decades of experience, Kole Imports is one of the largest wholesale direct importers of promotional and fast-selling merchandise. "We carry everything you would find in a discount store environment, ranging from tools to toys and everything in between," says Rob Kole, president. The company is focused on buying the best closeouts and offering the best deals, as well as maintaining a vast inventory. "We know what products sell, and we have over 10,000 items in 35 categories. We constantly get new goods in, and we bring our best deals to the ASD show," Kole notes. The firm recently expanded its portfolio of higher priced merchandise that retails for $2 to $20. "These products are very popular, and we will be showing them at ASDLV as well."
Kole Imports has been exhibiting at ASD for 29 years. "The Value & Variety section is a great environment to promote our merchandise. We are there to present our new items to our customers, and to meet new clients. It is a great place to meet a lot of people in a short period of time, show our customers our hot closeout deals and get orders." The special minimum order at the show is $100.
Promier Products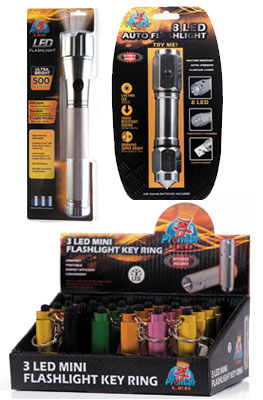 Promier Products is a designer and manufacturer of high quality LED flashlights. The firm stocks about 90 different flashlights that are popular sellers in a variety of venues, including hardware, household goods and convenience stores. Promier recently introduced its Pro Series of tactical flashlights, available in several lengths and powers, from five inches long and 100 lumens, to over a foot in length and 500 lumens. These flashlights contain high quality LED lights produced by market leader Cree®. "Five hundred lumens is very bright, making tactical lights useful in many circumstances like hunting and security," reports Cody Grandadam, president. Made of aircraft aluminum, the products are packaged with alkaline batteries and have a three-year warranty. Wholesale is $2.45 to $20, and retail runs from $9.99 to $34.99. Promier's tactical flashlights, like many of its products, arrive in a countertop display and are also peggable.
"We are officially introducing our new Pro Series at the ASD show," Grandadam shares. "We will also have penlights that use a brand new LED technology, making them much brighter than traditional LEDs. With only one booth at the show this year instead of two, we are sharing that savings with our customers and will be offering unbelievable discounts." In addition to products, show attendees will be introduced to Promier's new chief operations officer, Michael Wollack. "He is a huge asset to our team and ensures things run seamlessly. He makes sure sales reps have everything they need to present our products to customers, so our customers have everything they need to make the right buying choices." Promier has been exhibiting at ASD for three years. "I like ASD because it helps us get in front of customers we normally would not be able to see," Grandadam adds. "Many of our customers are owner/operators, and they can't take off work to go to a lot of shows. They attend one or two shows a year, and ASD is one of them."
Master Cutlery
Cutlery and knives always attract a great deal of attention at ASD trade shows.  A regular exhibitor at ASD, Master Cutlery Inc. is a leading wholesale knives distributor with the largest product line in the industry. The family owned business is now in its 32nd year, and is committed to providing outstanding product quality and unique and original designs. Master Cutlery has more than 2,000 SKUs of pocket knives, with over 5,000 products in total, and introduces 50 to 75 new products every month. The company's product development team spends many months in research and development for each of its new items, focusing on the latest trends in style, function and materials in the ever-changing market.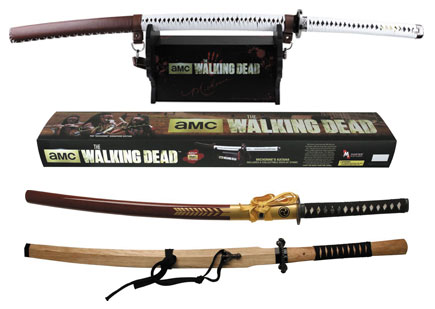 Master Cutlery's vast inventory includes a large selection of exclusive officially licensed movie and television collectibles, as well as products for brands such as the United States Marine Corps (USMC), the U.S. Army and NBC Bravo's "Top Chef."   Master Cutlery is the only company that offers the authentic licensed replica of Michonne's katana sword, used on the hit AMC TV series, "The Walking Dead." The firm also just launched a line of exclusive official sword replicas from NBC Universal's hit movie, "47 Ronin." Master Cutlery is also known in the industry for its established brands in the military/tactical/combat genre, with its most popular in-house lines being MTech Xtreme USA, MTech USA, and TAC Force. In hunting/outdoor/survival gear, its best selling brands are Elk Ridge, Jungle Master and Survivor. The firm also carries a full line of throwing knives and stars known as Perfect Point, as well as a complete product offering of martial arts, self-defense and security products. The hottest brand currently is Z-Hunter, which offers a collection of zombie themed apocalyptic knives, fixed blades and tools. Master Cutlery invites retailers to meet its team and see many new and exclusive products at the ASD show.
Visit Kole Imports, Promier Products and Master Cutlery at ASDLV next month, and walk away with popular merchandise at great prices. Whether you are looking for electronics, hardware, tools, flashlights or knives, you will find a huge assortment on display in the Value & Variety section of the show.
To read about the top gifts and toys being exhibited at ASDLV, click here.
ASDLV
6255 W. Sunset Blvd, 19th Floor
Los Angeles, CA 90028
Toll Free: 800-421-4511
Tel.: 323-817-2200
Website: www.asdonline.com
Kole Imports
24600 Main Street
Carson, CA 90745
Toll Free: 800-874-7766
Toll Free Fax: 800-292-1818
Website: www.koleimports.com
ASD Booth SU1100
Promier Products
312 5th Street
Peru, IL 61354
Tel.: 815-223-3393
Website: www.promierproducts.com
ASD Booth SU3159
Master Cutlery Inc.
700 Penhorn Avenue
Secaucus, NJ 07094
Toll free: 888-271-7229
Tel.: 201-271-7600
Website: www.mastercutlery.com
ASD Booth SU3115