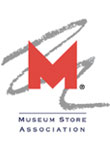 The 59th Museum Store Association (MSA) Retail Conference and Expo will take place April 11-14 at the George R. Brown Convention Center in Houston, TX. The conference features educational sessions, the debut of the MSA Certificate Program and new Product Development Gallery, and the return of retail boot camp.
Product Expo
The Expo will be held April 11-12, and features an array of products from apparel to Fair Trade items, as well as the latest museum quality merchandise. This is an opportunity for buyers to find new products and product ideas along with deals. The new Product Development Gallery on the Expo floor is designed to help buyers connect with current and new suppliers who can help with limited production runs, specialized packaging, product development, custom products and licensing.
MSA Certificate Program
The new MSA Certificate Program is intended to aid in professional growth and career development of nonprofit retail professionals, and offers a flexible menu of coursework to meet individual budgets, time obligations and interests. Participants will be required to complete either a merchandise planning seminar or financial management seminar in addition to ten elective credits to earn a certificate. Enrollees will earn credits through webinars, regional training, boot camps, speaking opportunities, article submissions and more. Enrollment in the program will be on a limited basis in 2014, with full enrollment in 2015. MSA members can register in April.
Educational sessions
Regular educational session formats will range from traditional listen and learn, to participation and peer-to-peer sharing. Session topics include "I'm a Fan of Following: Facebook & Pinterest Optimization," "Increase Profit With Inventory Control," "Adapting Technologies to the Museum Store Environment" and "Sourcing Locally: Pluses, Minuses—and Methods!"
Retail boot camp
The nonprofit retail boot camp returns this year on April 11 as a one-day intensive workshop that develops core retail management skills. Museum retail consultants Joan Doyle and Miriam Works will discuss MSA's four knowledge standards: financial management, merchandise planning, customer relations and human resources. Participants will receive a workbook on information presented in the session as well as planning tools, and professional resources.
To register for the 2014 MSA Conference & Expo or for more information, click here. To read about MSA's election results for its 2014–2015 Board of Directors, click here.