By Charlotte Biggs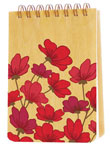 Keeping up with the latest gift trends and, more importantly, choosing which to pursue is not a straightforward job for indie retailers. While it is easy to spot recurring themes in the market, it is not quite as simple to distinguish which are firmly rooted, and which are temporary fads that could be over in an instant. While some retailers may be lucky to profit from a fad, a trend can offer a greater chance of success. Of the trends currently emerging in the industry, vintage inspired gifts may offer the best potential for retailers.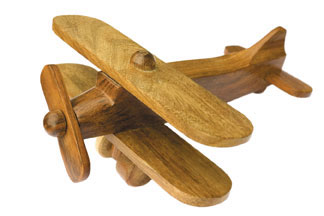 No matter what type of gift retailers are seeking, it is possible to find a vintage inspired version. Bath and beauty products can be presented in beautiful, vintage-style apothecary bottles. Homeware gifts are utilizing traditional crafts techniques, including appliqué and screen printing. Stationery and wedding categories are finding a new love in vintage letterpress. Vintage inspiration can even be found in the children's gift market. A growing number of designers are choosing to create wooden toys, while soft toy designers are using traditional crafts such as knitting and crochet.
In recent years, the gift industry has seen the rise of the modern arts and crafts movement, and a growing desire to be environmentally responsible. Rebelling against the throwaway culture, a number of designers and makers are transforming classic, recycled and up-cycled materials into new and unique gift products. These eco-friendly gift lines bring life to vintage goods that would have otherwise been discarded.
Buy local for authentic craftsmanship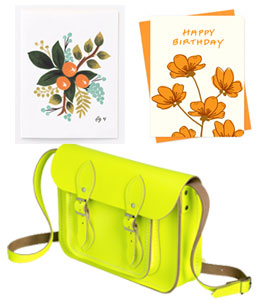 Alongside vintage materials, there is a growing interest in applying traditional techniques to the production process. This offers an exciting opportunity for retailers, who have greater choice in buying locally made products and high quality gifts with authentic craftsmanship. The trend for vintage-inspired gifts offers great diversity, not only in terms of sector, materials and production, but also in style. Within the luxury stationery and gift collection of Rifle Paper Co., retro-inspired illustration alongside vintage botanicals is popular. Similarly, card and gift brand, Night Owl Paper Goods, has developed its signature design style incorporating traditional letterpress printing. The Cambridge Satchel Company is showcasing vintage style school bags with a modern, bright neon color palette.
Today's modern take on vintage means buyers are no longer restricted to old-fashioned products or styles. The mix of contemporary aesthetics with vintage inspiration creates unique, quality gifts, and exciting options for retailers. With vintage-inspired gifts, merchants have the chance to make the most of a trend that is firmly rooted and diverse, and offers stylish gifts that stand out from the crowd.