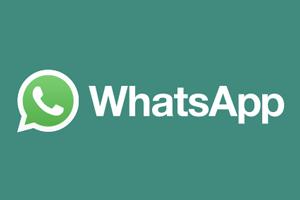 WhatsApp — with over 2 billion users — is becoming a key player in the ecommerce space. With the rollout of new features like Collections and Shops, it is now easier than ever for customers to shop directly through the app, which is a game changer for retailers.
WhatsApp is the world's largest messaging platform, where consumers across 180 countries use the app to communicate with their friends, families, and businesses through seamless messaging. Given the increasing adoption by both users and businesses, WhatsApp has been taking rapid strides towards becoming a complete conversational commerce platform for over a year.
Elevating the Shopping Experience
According to Gaurav Kachhawa, Chief Product Officer at Gupshup, the messaging platform started rolling out these new interactive features to merchants and retailers across the globe through select partners in November of 2021. GupShup has been partnering with WhatsApp through this launch to bring these powerful features to the market, compelling the next digital commerce revolution. The messaging platform also announced an integration with Rocket.Chat, an omnichannel platform made for team collaboration and customer service, in which business users can more seamlessly provide personalized customer service experiences for shoppers.
This is a critical move for WhatsApp as recent studies, including one commissioned by Rocket.Chat, shows that when it comes to customer service needs, 84 percent of consumers prefer to connect with a brand over a chatbot. This integration helps the messaging platform streamline and centralize its communication as well as:
Go beyond text messages: Users can enrich communication with images, files, location, videos, and links as well as use template messages to increase customer engagement and interaction.
Manage sensitive information with peace of mind with end-to-end encryption and enterprise-grade security.
Centralize access to all of your customer conversations: Businesses can search all conversations as needed and never lose chat history.
"According to WhatsApp, more than 175 million consumers message a business on WhatsApp every day, and more than 40 million shoppers view a business' catalog each month," Kachhawa said. "As WhatsApp continues to make shopping easier for retailers and users, it is increasingly being seen not just as an engagement tool, but a platform to enable conversational commerce. 'WhatsApp Commerce' is a potential game changer given its capabilities to offer and sell products and services to customers using the platform as the primary channel."
The New Digital Storefront
Retailers already leverage WhatsApp for pre-purchase and post-purchase journeys, and with WhatsApp Commerce, they can now power the entire shopping journey for customers. New interactive elements such as single-product and multi-product messages make it easier for brands to showcase their offerings through the store's catalog, according to Kachhawa. This allows businesses to present their merchandise through professional-looking pages with images and organized product details.
"What makes this feature more exciting is that customers can add multiple products to carts at the same time by sending only one message to the businesses, like food orders from restaurants around them or clothes from different brands," Kachhawa said. "They can also make direct payments from WhatsApp while they are in the purchase journey without navigating between multiple apps — all this without leaving the chat window."
Stand Out in the New Year
Digitization in ecommerce and the global pandemic have brought many significant changes to the customer shopping experience. As much as it makes the consumer's life convenient, retailers can also leverage all of these new exciting features from WhatsApp to reimagine the future of shopping in 2022, ultimately leading to increased sales and higher customer satisfaction.