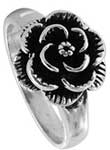 Wholesale Silver is a leading wholesaler of .925 sterling silver jewelry. Located in Charlotte, NC, the company is owned and operated by Mohamed Haroon Sait, a retailer of fine quality jewelry for 12 years. The product line includes all types of sterling silver jewelry, including rings, pendants, anklets, bracelets, toe rings, jewelry sets, body jewelry, brooches and pins. In addition to sterling silver, retailers can find a large selection of cubic zirconia, marcasite, gemstones, and more.
"On the retail side, we have been dealing with consumers for a long time, and know what they want to buy," Sait explains. Two of the most popular lines today, he says, are plain silver rings and earrings. "We offer them at very affordable prices, and the retail price is generally two to two and a half times the wholesale price. Our plain silver rings wholesale for around $6.99." These attractive prices allow consumers to buy many styles to coordinate with their wardrobe or mood.
Huge selection of styles and designs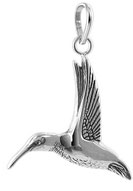 Pieces are crafted in a variety of patterns such as swirls, florals, animals, Celtic knots, hearts and much more. Wholesale Silver is continually refreshing its product line. "When we select merchandise, we are extremely particular about choosing items that we know will sell, based on both design and quality," Sait continues. "We only deal with manufacturers who have a product line that meets our high quality standards."
Wholesale Silver offers volume discounts. On orders of $300 to $499, the discount is five percent, and ten percent on purchases of $500 to $999; for orders of $1,000 and more, customers receive 15 percent off. Wholesale prices are listed on the company's website. "One of our main goals is true customer satisfaction," Sait notes. "We do everything possible to provide the best attention and service, and we quickly pack and ship our merchandise." There is no minimum order.
Where to buy: