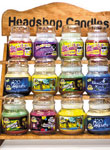 Wholesalers are staying on top of current ecommerce trends in order to engage independent retailers and convert them into long-time customers. In today's high tech, competitive business environment, it is more important than ever for companies to service customers through their websites. An easily navigated, constantly refreshed website is a necessity. Many wholesalers have committed to making the Internet a key part of their operations, and are integrating other elements such as social media, mobile friendly versions, wish lists, and smartphone applications.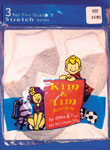 Creswell Sock Mills has been selling a variety of socks for men, women and children since 1986. With both a mill and a warehouse, the company is able to offer wholesale prices of $10 or less. One of Creswell's newest products is its Ultra Soft Diabetic Socks. "We offer a complete line that will help with circulatory problems, edema and neuropathy," says Rex Creswell, owner. Creswell manufactures the majority of its socks at the company's mill in Alabama, with a fill rate of 24 hours for 98 percent of all orders.
The company launched its website in 1996, and it was completely overhauled a year ago and updated again in the last three months. The site is easy to navigate, with simple checkout icons. "The website is very important," Creswell explains. "First, it is a convenient way for our customers to order, and they really like it. About 60 percent of our orders are placed online, which is about 40 percent of dollar volume. We sell 10,000 to 15,000 pairs of socks per day, and the website helps us do that. Those customers with bigger orders tend to phone in their orders. The second reason our site is important is to rank in Google for new business contacts and new projects." The updated website allows Creswell Sock Mills to process orders more efficiently. Orders are automatically sent to the accounting software. "That allows us to handle things with lower overhead, and we pass along those savings to our customers," Creswell points out. "We try to be competitive with prices and customer service." The company is beginning to do more in the area of social networking, he adds. "We've got some things in the works, and we hope to launch by mid-summer."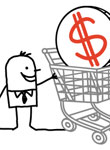 Creswell has the right idea, according to ecommerce expert, Jay Wilner, managing partner of Out of Bounds Communications. "Social commerce is where it's at. It's a great way to build your brand. This is the new word of mouth. Setup Facebook, Google+ and Twitter accounts and publish two to three times a week," Wilner suggests. "HootSuite is a tool that can help manage and schedule postings. Integrate Facebook widgets into your website so people can share your products with their friends." Importantly, Wilner stresses, "Listen, follow others, and don't just talk about yourself. It's like a cocktail party. You don't want to be a bore."
Indeed not, Creswell seems to agree. "Our mission is to create lifetime customer loyalty through service and price. We are able to understand retailers and their customers' sock needs, as well as spot new trends in design to help retailers stay on top of sales. More than 2,000 customers ordered from us last year."
AFG Distribution, Inc. (formerly All Fun Gifts) was founded in 1999 with the goal of being the, "One Stop Alternative Wholesaler." The company carries more than 7,000 products and is constantly sourcing and adding items to keep up with current trends and to stock staple products. Although AFG is known for silly gifts, music related merchandise, and smoking accessories, the company also carries a variety of quirky clothing, jewelry, board games and wall art. To get regular merchandise updates, customers can go to AFG's website and sign up for the weekly newsletter.
"The website has become a vital tool for customers, even those who order over the phone," says Jayson Magura, owner. "It posts all inventory changes and prices. The percentage of customers using our website continues to grow each year." All products are displayed with a full description and image. "Because our selection is so large, we have made a lot of updates to make searching and sorting of products as simple as possible," Magura explains. Customers are able to search by categories such as New Products and Featured Sale. They can refine search options by price, color and brand, and a digital copy of the 2012 catalog is available on the website.
Buyers must login to see prices, and the minimum order is $150. "Many of our customers are very busy running stores and require the ordering process to be as quick and seamless as possible," Magura adds. "Because of this, we have made our website as user friendly as possible. Customers can save items they aren't ready to purchase in a wish list, or reorder a previous order with a click of a button."
A well-organized, comprehensive website is the foundation for successful customer engagement and conversion, Wilner stresses. "Information has to be organized so customers can find what they need. You have to understand human behavior when you're organizing products. If humans can't find the stuff, search engines won't be able to find it either. Label categories like people think about them." Websites should be designed for easy checkout and offer as many payment options as possible, he adds.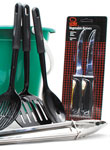 International Wholesale has been in business for more than 25 years. Owner Michael Sheena says, "We know the struggles faced by independent retailers, and we aim to be a customer oriented company that is willing to go the extra mile." Fully 80 to 85 percent of the customer base is dollar or discount stores, so all merchandise is offered at rock bottom prices with a suggested retail of $1 and up. The company carries more than 4,000 items. "We add about a couple hundred new items each week. Some lines may drop off, but we are always looking to add more," notes Sheena.
International Wholesale carries products in nine different categories, including kitchen and housewares, food, office and school, and general merchandise. Candy is a big part of its business, and the company has a $1,000 minimum order. International Wholesale has helped retailers open and operate dollar stores throughout the U.S. and internationally. It is headquartered in a 132,000 sq. ft. showroom and warehouse, and operates a fleet of 12 trucks servicing local and regional customers. To service customers throughout the country, International Wholesale says it negotiated with multiple LTL carriers to offer some of the lowest rates in the industry. Orders usually ship within 24 to 48 hours.
"International Wholesale has created a comprehensive website where customers can see what's available on a daily basis and place orders online," Sheena explains. "New customers need to go through a simple registration process online, and if qualified they're approved within 24 hours. The website is updated every night, but may not always show real time inventory. We created a wish list option for everyday items that customers know they will order each time. We are also working on a specials page." Wholesale and volume pricing are available after creating a login, or by contacting the distributor directly.
Customers can follow International Wholesale on Facebook to receive new product updates and specials. In addition, the company has a blog where buyers can comment on posts. International Wholesale has a mobile friendly website version, and is in the process of launching a free iPhone/iPad application. "The app is another way to speed up the ordering process," explains Sheena. "It will enable retailers to restock their stores simply by scanning product barcodes."
"Mobile ecommerce is huge," according to Wilner. "People buy things on their iPhones and iPads, and each of these devices renders the site differently. Google reported that 70 to 80 percent of websites are not mobile friendly. If people are building or revising a site, they can use one of the off the shelf Content Management Systems (CMS) like WordPress or Magenta, and get a mobile friendly version."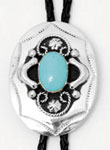 Western Express is a wholesale distributor of country western clothing and accessories. Operating for more than 30 years, the company carries an extensive line of products, including cowboy hats, belt buckles, leather products, holsters, licensed products (John Deere, Jack Daniels, Budweiser, NFL, Major League Baseball), blankets, ponchos, bumper stickers and flags. With a product line this broad, it is critical that Western Express's website be well organized. "The site first launched in 2007 as an informational source," explains Dan Mottsman, owner. "It has evolved over time to become a fully functional ecommerce website, with the majority of products listed online and ready to purchase. Customers have expressed that they like how easy the site is to peruse, order and checkout," he says. "We continue to look for customer feedback on how we can improve our website."
The biggest improvement Western Express has made to its website recently has been increasing the use of pictures and product angles, Mottsman adds. "Most items are in stock, but if an item is out of stock the customer receives a follow up email saying so." There is a minimum order of $125 for orders within the U.S. and Puerto Rico, and $225 for orders to any other country.
Western Express has increased its Facebook and Twitter presence over the past year. "That has brought in some leads," Mottsman notes. "Our print catalogue continues to be a primary source when it comes to making sales, but annually we see an increase of 10 percent more business through our ecommerce site. If customers abandon their carts, they are sent notifications," Mottsman adds. "Our customers like receiving these notifications. The majority of the time they come back and complete their order." For those times customers don't come back and complete orders, technology programs such as Google analytics may come in handy. Analytics provide an opportunity to learn when customers are abandoning shopping carts.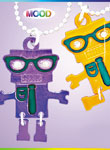 Cool Jewels by Phillips International, Inc., launched in 1976 by Art Phillips, offers a wide selection of wholesale trendy jewelry at discount prices. "Given the trendy nature of the fashion jewelry business, products are in development every day of the year," Paul Meyer, national sales manager, explains. "This enables us to introduce new styles on almost a weekly basis. Hot styles right now include survivor bracelets, robots, Hindu Tantra bracelets and Mood jewelry. We have a wide range of wholesale prices and provide for a very attractive retailer margin. Suggested retail pricing is a three to four markup."
The company launched its website in 1998. "The website is extremely important to the success of our business," Meyer says. "Customer satisfaction is our number one goal. The website supports customers by providing an online store which displays a tremendous product selection and associated pricing, in a well-organized manner. And it's open 24/7."
Buyers are invited to "Like" Cool Jewels on Facebook, and receive an instant money saving coupon. "We have a strong presence on LinkedIn and Facebook, which is used to communicate information regarding new products, special offers and trade show participation, as well as to solicit feedback from both customers and prospects," Meyer explains. The company also offers an instant $10 coupon on its website. There is a $200 minimum order, and all styles are packaged in 12 piece multiples. Customer satisfaction is 100 percent guaranteed. If buyers are not fully pleased with their order, they may return any part within 15 days for a refund or credit.
Efficient, well-organized websites are a key part of great customer service. Figuring it all out, Wilner admits, can be a bit overwhelming. "I do this all the time and it's challenging even for me to keep up." To help small business owners sort out some of the ecommerce logistics, Out of Bounds Communications is offering free website analysis. The company studies 20 to 30 factors, and offers suggestions for improvements.
For more information:
Creswell Sock Mills
103 County Road 392
Henegar, AL 35978
Tel.: 256-657-3213
Website: www.sockmills.com
AFG Distribution Inc.
128 Bingham Road Suite 700
Asheville, NC 28806
Tel.: 855-234-4386
Website: www.afgdistribution.com
International Wholesale Inc.
21170 West 8 Mile Road
Southfield, MI 48075
Toll Free: 800-337-7565
Website: www.internationalwholesale.com
Western Express Inc.
300 Villani Drive
Bridgeville, PA 15017
Phone: 412-257-5020
Toll Free: 800-245-1380
Website: www.wexpress.com
Phillips International Inc.
717 NW 2nd Street
Hallandale, FL 33009
Tel.: 954-456-5444
Toll Free: 800-432-3636
Website: www.cooljewels.com
Out of Bounds Communications LLC
9393 West 110th St., 51 Corporate Woods, Suite 500
Overland Park, KS 66210
Tel.: 816-756-5881
Website: www.outofboundscommunications.com