By Maria Haggerty
For emerging retailers, remaining relevant in their respective markets can be challenging due to growing competition. Consumers are constantly being exposed to new retail options, and growing eCommerce popularity allows potential buyers to purchase a product from any number of platforms.
However, eCommerce retailers can use premium packaging to remain a step ahead of their competitors. Aesthetically-appealing packaging is a vital investment for online sellers of all shapes and sizes. Replacing the typical brown box with branded, gift-like packaging inspires a consumer to think more highly of brands and share their products on social media. Here are three ways retailers can step up their packaging game.
Get creative
Casting aside the boring brown shipping box and customizing packaging allows retailers to provide a personalized experience for their customers. Dotcom Distribution's recent Packaging Study found one-third of consumers say packaging influences the way they perceive a brand, and about half saying it makes them more excited to receive and open a package.
Use quality packaging as an opportunity to reinforce your brand personality. If you are fun and flirty like Adore Me, make your packaging reflect that attitude with bright colors and feminine accents. If you are a tech retailer like Apple, sleek packaging with minimal text communicates that your brand is cutting-edge.
Finally, consider how sustainable or reusable your package is. In the 2013 packaging study, it was found that 84 percent of consumers re-use branded packaging in order to cut down on waste. And since three in 10 consumers have discovered a new brand after seeing a customer carrying a retailer's package in public, there is opportunity to extend reach through reusable packaging.
Keep them coming back for more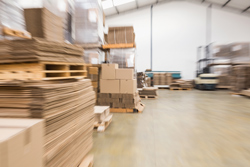 Marketers should treat each shipment as a carefully considered gift by emphasizing custom packaging and brand messaging. When 40 percent of consumers think premium packaging is important for luxury goods, it is clear that lifestyle brands sell an experience as much as they sell a product. Often, consumers are expected to pay more for gift packaging. When customers receive their well-wrapped package, they feel confident that the brand is for people like them and they have made a wise decision to invest in high-quality products.
Additionally, including free samples and other gifts after purchase makes consumers feel appreciated. Items as simple as stickers and coupons are enough to convey to shoppers that a brand is going the extra mile. Taking extra steps to enhance brand image throughout the product unboxing process is a great way to extend your positive fulfillment experience and cultivate a connection with shoppers.
Do not forget about social conversation
Keeping an eye on social media for what consumers say about packaging can serve as a litmus test for how your brand is doing. Forty percent of consumers said branded packaging makes them more likely to share a product image or video on social media, and consumers are 1.5 times more likely to share pictures of gift-like boxes than traditional brown boxes on social platforms. Additionally, social platforms are increasingly being used to research product photos, reviews and shipping information.
Consumers often share media about poor packaging, too. For example, if a product shows up late or damaged, a purchaser is likely to voice their concerns to brands and followers. Businesses can find success in stopping this conversation before it starts by taking care to ensure premium packaging services and engaging with consumers during these conversations.
To enhance a brand's image and give their marketers a strategic advantage, retailers need to hone in on their product packaging strategies. Choosing superior packaging in lieu of the traditional nondescript boxes encourages consumers to share their experiences and sets the brand apart from the competition. When your shoppers write reviews and share product information, actively engaging in authentic conversation surrounding product purchase, brands gain an opportunity to connect with consumers in a more genuine way.