By Alisa Martin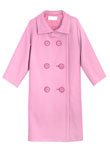 With winter drawing near, many retailers are busy filling their shops with precut apparel, from clothes and jackets to boots and shoes. This year it is all about being stylish and chic, as well as comfy and cozy. From teal skinny jeans to animal printed scarves, fashion suppliers are offering an array of merchandise in the hottest colors, styles and fabrics.
Stylish skinny jeans
Skinny jeans, whether tucked inside a boot or worn with a classic flat, will be popular with women again this season. Colors like electric blue and black are expected to continue their appeal. There are also several new shades like oxblood and teal showing up on the fashion scene, that look great in a skinny jean and encourage consumers to buy more than one pair.
Cashmere sweaters
Crewneck cashmere sweaters are on top of the fashion charts at the moment. Besides being soft, they look great when worn with other pieces like an oxford shirt, that consumers may want to purchase in long and short sleeved varieties. Layering shirts is a good way to keep warm, so merchants will have many opportunities to upsell shoppers this season.
Bright colored coats
Vivid colors are still in, and consumers will be looking for bright hues such as rose and tangerine, to wrap up their winter wardrobes. Big buttons will also be a big hit.
Sweater dresses paired with knee length boots
Knee high boots are a trend that will take consumers from fall to spring. Paired with a sweater dress, this style is fashionable and comfortable, and appropriate for a special occasion as well as casual day wear. Sweater dresses in both neutral and bright colors are expected to be strong sellers this winter.
Printed scarves
Scarves can help consumers make an affordable and instant style statement. Make sure that you offer popular prints, including zigzag, polka dots, animal and houndstooth, to complement your product lineup.
Consumers enjoy wearing popular styles and colors, so retailers should consider incorporating the latest looks in apparel into their product offerings this winter. Skinny jeans and soft sweaters in bright colors, plus knee high boots and printed scarves will help keep a store fresh and customers happy, which in turn can heat up your sales.