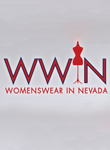 If you're in the ladies apparel retail game, then hot times in the summer need to include a sourcing trip to the big city! Urban Expositions proudly presents the Womenswear In Nevada Show, to be held August 14-17, 2017 at the Rio Hotel & Casino in Las Vegas, NV. Featuring more than 1,500 different lines from well over 500 quality exhibitors, the WWIN Show is the perfect place to find new resources and stock your store with the latest styles and trending garments.
What kinds of great deals will buyers find at the summer's best womenswear show? Because the show is dedicated exclusively to women's apparel, the exhibitors offer a full range of sizes, from petite and missy to tall, plus size, as well as traditional and contemporary. Retailers will find both familiar name brands as well as be introduced to new up-and-coming designers whose styles and fresh ideas will ensure your choices will set your store apart from the crowd. No matter what your store's exclusive style may be, you're sure to find styles and sizes to please your shoppers.
This jam-packed summer show also allows exhibitors to showcase their newest on-trend accessories, including the latest in handbags, hats, shoes and sandals, boots, belts, scarves, and even jewelry. You'll be able to pick out new apparel and using your own sense of creativity, choose beautiful accessories to complement the garments and build entire ensembles to sell in your store or boutique.
As with the past WWIN Shows, Urban Expo is also offering a convenient buyer app to download to your smartphone. Registered buyers may seek out new suppliers with the map feature or set up appointments with your current vendors, or find new ones, all at the tips of your fingers. For buyers seeking additional show details, hotel reservations and travel information, please visit www.wwinshow.com or contact Urban Expositions at 800-318-2238.