by Bill Janeri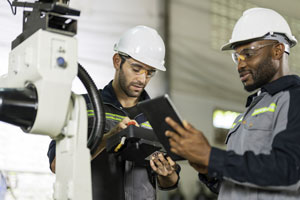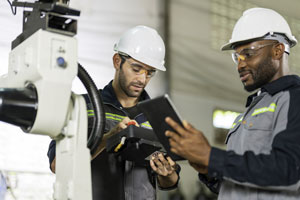 One question consistently asked by smaller retailers is "How can we increase our margins?" While this topic is universal across all retailers regardless of size, it is especially relevant for smaller sellers that may not have the resources to purchase products in large enough volumes in order to gain economies of scale.
Advances in technology and global communications have now opened the door to these smaller retailers, enabling them to work directly with manufacturers and to cut out the "middle man" that that has historically taken a percentage of a product's margin. When the smaller retailer sources a product directly from a supplier, the retailer is more likely to get a product that matches the needs and desires of that retailer's end consumer and may even be able to offer a more unique product than a competitor's. It is a "win-win," right? Well, it is not always that easy.
Finding a Source
There are several global sourcing websites that put buyers in direct contact with suppliers. Some of these sites are better than others, and ultimately buyers that want to source directly from the factory have to do their homework and test these sites. The better sites are like supplier search engines. Type in the product you are looking for and you will get hundreds of results. You can sort the results by different criteria and narrow your search, but you will still have a large list of options from which to select. How does the buyer know which companies to select? How does a company evaluate whether these suppliers will deliver?
Meet the manufacturer
Ultimately, you have to meet with these manufacturers. But as we all know, traveling to Asia is quite an investment for a smaller company. In the United States, trade shows that feature large selections of these manufacturers are a great way to begin the due diligence. Each year Global Sources organizes the China Sourcing Fair in Miami June 19-21. The event enables buyers to meet directly with hundreds of suppliers offering a variety of products, including:
Consumer electronics and accessories
Home products
Gifts and premiums
Fashion accessories
Garments and textiles
"How to Source From China" conference
Besides the main exhibition, the China Sourcing Fair in Miami will feature a specialized two-day conference program titled "How to Source From China." The session is a practical, how-to presentation that guides buyers through the ins and outs of buying directly from Asia. New to this year's program will be the addition of a special session entitled "How Consumer Products Companies Can Break Into New Retail Markets," presented by Karen Waksman of the consultancy RetailMBA. The conference program is offered at no cost to all fair attendees on a first-come, first served basis. The conference will be held June 19 and 20.
When combined, sourcing directly with the manufacturer, short-listing possible suppliers online, and understanding how best to negotiate with these manufacturers when you meet them face-to-face, all will lead the smaller retailer down the path to better product mix and improved margins.