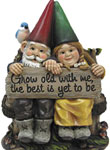 DWK Corporation, launched in 1999, offers hundreds of unique gift figurines and home décor items. The company's merchandise includes salt & pepper sets, wine holders, lanterns, picture frames, ashtrays and more, in fun themes such as zombies, animals, chef and western.
"We are constantly working on new items," says Dave Kim, owner and president. "Right now we are working on a new series based on the 'Hear no evil, see no evil, speak no evil' theme." After many customer requests for this traditional novelty, DWK decided to create it with a new approach. "We are starting off with a version for our zombie line. We launched our zombie series about six months ago with a lantern, salt & pepper set, wine holder and ashtray, because many consumers want these things." The company is also introducing a wall hanging with a spooky zombie figure coming out of the wall. "Of that, I'm sorry to say, we are pretty proud," Kim admits.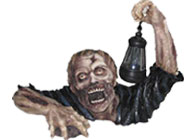 In addition to bringing in new series, DWK continues to expand its established lines. "Our salt & pepper sets and wine holders are very strong. A customer recently asked us for an armadillo set, so we are working on that now," Kim shares.
Animal merchandise charms the masses
DWK's products are designed to create an emotional attachment, and often feature appealing sayings and animals. The firm has many popular statuaries of dogs, cats, elephants, bears, roosters, wolves, tigers and buffalo, to name a few. DWK's dog figurines, for example, are extremely hot items, and the company recently introduced a female Chihuahua with a pink bow and collar. "Pretty in Pink" is already a huge hit with retail buyers. "Our Chihuahua line is among the biggest selection of dogs we carry. The Chihuahua breed sells very well," Kim explains.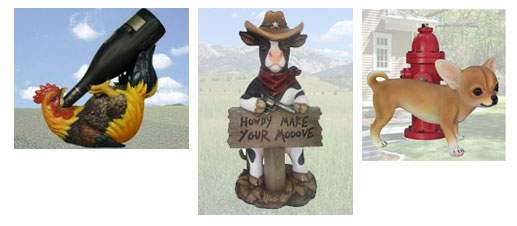 "In terms of trends, we don't follow them as much as we try to craft items that will resonate with consumers year round. We are known for our unique designs and price points," Kim continues. "Our prices are neither low nor high; we are in the middle. Our items are especially appealing because of our level of quality. We have received many compliments over the years, and we are thankful for our customers' continued support. We are committed to helping them succeed. After all, they are the reason we are successful."
Because of that support, DWK is growing at such a rate that it will be moving into a larger facility. The firm presently has in-house showroom facilities in both its Ontario, CA and China locations, so retailers can experience products first hand. DWK exhibits at several shows, including the IGES/SSS in Tennessee. Retailers can visit the company there at booth PF7523 this November.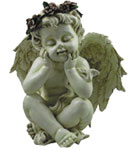 DWK's products typically retail for double the wholesale price. The minimum order is $700, and goods are sold by the case, but DWK is flexible if retailers cannot quite meet that requirement. Volume discounts are also available. The firm's products are packaged in colorful boxes, and many retailers showcase the items in these containers.
DWK Corporation
1250 E. Belmont St.
Ontario, CA 91761
Toll Free: 888-886-2568
Tel.: 909-923-1880
Website: www.dwkcorp.com