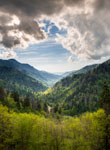 The International Gift Exposition in the Smokies and the Souvenir Super Show (IGES/SSS), now in its 14th year, will be held November 5-9, 2013 in the Great Smoky Mountains of Tennessee. More than 10,000 attendees are expected this year, and show sponsors Susan Mills and Jerry Mayer are busy organizing another fun-filled, successful buying and selling event.
As the largest gathering of gift vendors and buyers in North America, IGES/SSS is expanding, and will be held in the new LeConte Center in Pigeon Forge as well as the Sevierville Convention Center. To make it hassle-free for buyers to get from venue to venue, frequent free shuttle service will run throughout the show, which is open from 9 a.m. to 5 p.m., Tuesday through Friday, and 9 a.m. to 4 p.m. on Saturday.
It all begins November 5th, when the first 200 buyers attending the show will receive free goodie bags filled with samples from exhibitors. Buyers also are invited to a special free lunch on opening day. At the close of the show on day one, Happy Hour will be held at the new LeConte Center in Pigeon Forge.
Free special pirate loot gift
The first 100 buyers at both locations on Wednesday, November 6th will receive a free gift of pirate loot. With their booty, they will find a key to the pirate treasure chests located in Sevierville and Pigeon Forge.
Additional IGES/SSS activities center on a pirate theme, with the correlation being the discovery of new treasures brought to the Smoky Mountains by exhibitors every year. "We are having a free giveaway on the second day of our show," Mills reveals. "The first 100 buyers at both locations on Wednesday, November 6th will receive a free gift of pirate loot. With their booty, they will find a key to the pirate treasure chests located in Sevierville and Pigeon Forge.  And buyers won't want to miss the free pirate lunch on Walk-the-Plank-Wednesday in the Sevierville Convention Center, from noon to 2 p.m. Be thaaar, mateys!"
To add to the excitement, cash prize drawings will be held every hour on the hour during the first three show days, for a $100 cash prize. Every order written is an entry into this vendor-sponsored drawing. In addition, free coffee, muffins and donuts will be provided every morning of the show.
With 1,200 booths and two sites, new product introductions, numerous amenities and entertaining events, the 2013 IGES/SSS show is generating much excitement among attendees, including the following companies exhibiting at the show.
Capsmith, an IGES/SSS exhibitor for around ten years, is an embroidery and headwear company that has been providing gear to many markets, including souvenir and gifts, for more than 25 years. "The show managers put on a well-organized and friendly show," states Dan Smith, president. "We are excited about the new location, which is centrally located with lots of restaurants and hotels. It is a great place for buyers to come and see everything in person, as opposed to looking online or in a catalog. We exhibit 90 percent of everything we carry at the show."

Zigzag & floral caps
Capsmith will be sharing many of its new winter designs, including western and fur lined trapper styles, and neon colored motifs. "The trapper hats will be popular in ski areas," Smith remarks. "We are also preparing for springtime sales, and a lot of our beach stores and gift shops say they are looking for more floral and zigzag designs in caps, visors and bucket hats. We are already seeing a lot of these patterns in purses, skirts and other items. Buyers also will see new designs of some of our current products."
Nashville Wraps is a wholesale distributor of gift and gourmet packaging and retail packaging supplies, and has been part of the IGES/SSS community since 2011. "Our favorite part of the show is seeing our customers face to face. Getting their responses on our new designs and feedback in general is an invaluable part of our business," notes Joni Compton, advertising coordinator. "We also enjoy meeting new retailers who have never heard of Nashville Wraps. Once they see our products and catalog, they realize we can meet their packaging needs in a beautiful, yet affordable way." The setting is perfect, she adds, "with the beautiful Smoky Mountains in the background, and the relaxing flow of the Little Pigeon River drawing attendees to the show."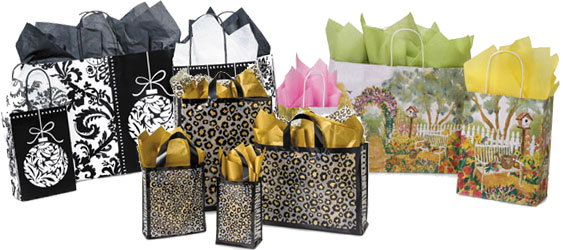 Eco-friendly & made in the USA
Nashville Wraps sees a great demand for environmentally friendly and made in the USA packaging, Compton reports, and all the firm's giftwrap, paper shopping bags and tissue paper are made in America. "Many of our products are made from recycled materials and part of our Green Way® brand of packaging." In addition, the younger market is going for simpler, minimalistic looks, she shares. "The Chevron design has become very popular, and we are launching a beautiful collection that will be eco-friendly and made in the USA."
DM Merchandising wholesales around 1,500 different items, many of which are gift and novelty products. The firm exhibited at IGES/SSS in 2012, as well as several years ago. "We did very well last year. We offer a lot of impulse items that are great for zoos, gift shops, hotels and resorts," explains John Mauck, account director. "We stick to the trends, and we have wallets, animal boxes, lanyards and many other items that lend themselves well to gift and souvenir shops."

Star treatment for buyers
"The show brings in a lot of good buyers and I appreciate that," Mauck continues. "The powers that be do an excellent job of catering to buyers, giving them all the necessary information and tools they need to work with us. They focus on the buyer first, which is great and ultimately benefits us."
Nostalgic Images, whose line includes metal signs and other novelties, has been attending IGES/SSS since its inception. "We are excited to see the show continue to grow," reports Jason Westrick, VP. As a company based in the Midwest, Nostalgic Images likes the Tennessee locale. "It is a convenient location for a lot of our buyers. We exhibit at other shows as well, but this is an opportunity for us to cater to a different market. It is closer to home and makes it easier to ship our products." Westrick appreciates the advertising efforts of the show's organizers. "They do a very good job promoting the show through nice spreads in Independent Retailer Magazine and other media. We expect to have a good crowd, and we hope to catch everyone."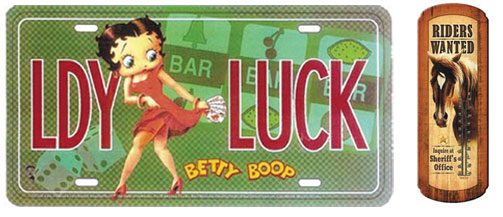 Sock Monkey specials
Nostalgic Images will be introducing several new products at the show, including its patented Pocket Roaster. "It is a telescopic barbecue fork with reverse prongs and a heavy duty neon handle. We have improved it, and we will be launching the new version at the show. It is going to be a great item for spring and summer." The firm also will be introducing new metal sign designs, and reprising its 2012 show special on sock monkey winter items. "We are excited about everything we have to offer, and that is why we decided to capitalize on the multiple locations to accommodate all the buyers."
Big Mouth Toys, a creator of humorous toys and gifts, has been a regular exhibitor at the IGES/SSS for several years. "The event brings in a broad spectrum of retailers and we get to meet a large variety of buyers," says Lynn Polaski, national sales account manager. "The staff is very friendly, and they engage the customers and the vendors, and that is important."
Thumb war!

Big Mouth Toys will be introducing many new items at the show, including a thumb war mug, the handle of which enables pranksters to declare a thumb war with themselves. Another item geared to outdoor fun is the sweet cheeks seat cushion that has users "wearing" a thong and a tattoo on their backs. Buyers also will see can coolers in new designs, including bright orange and a camera lens.
Kalan LP has been bringing cutting edge novelty, gift and party products to buyers for more than 40 years. The company is exhibiting at IGES/SSS for its fifth year, mainly because the firm can showcase products to a large number of quality buyers, says Dan Shoemaker, national sales manager. "We are in all the trendy stores like Hot Topic and Spencer's Gifts, and we bring our best sellers to the souvenir divisions of companies. Theme parks, zoos and aquariums may have only sold souvenirs in the past, however now many want a section for trendy merchandise as well."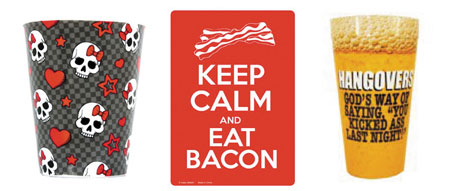 Mustaches and zombies
Today's biggest crazes involve mustaches and zombies, and pink and black coloring, Shoemaker remarks. Two of Kalan's hottest sellers are plastic cups and shot glasses with fun artwork and edgy sayings related to these trends. Another huge seller is Kalan's line of family car decals that offers multiple character options for each family member. "Funny window car signs, mimicking the old 'Baby on Board' versions, are exploding again," Shoemaker reports. "We will be bringing an assortment of these to the show as well."
In addition to attracting good buyers, Shoemaker attributes the show's success to its thoughtfully orchestrated activities. "IGES/SSS does a great job organizing fun events that allow vendors and buyers to interact on a social level. There are parties, music and dancing, and people can relax together. It allows you to communicate on a personal level, and to develop relationships with people outside of just buying and selling. That goes a long way in creating partnerships."
IGES/SSS
International Gift Exposition in the Smokies
Souvenir Super Show
Toll Free: 800-430-7608
Website: www.iges.us
Capsmith Inc.
Booths PF6409 and PF6410
Toll Free: 800-228-3889
Website: www.capsmith.com
Nashville Wraps®
Booths SV2509 and SV2510
Toll Free: 800-547-9727
Website: www.nashvillewraps.com
DM Merchandising
Booths PF6033-34, PF6133, PF6233-34, PF6333 and PF6432
Tel.: 800-548-6784
Website: www.247dm.com
Nostalgic Images
Booths SV2717 through SV2719 and PF8900
Tel.: 419-784-1728
Website: www.nostalgicimages.com
Big Mouth Toys
Booths SV2707 and SV2708
Tel: 800-592-0293
Website: www.bigmouthtoys.com
Kalan LP
Booths PF6308 through PF6310
Tel.: 800-345-8138
Website: www.kalanlp.com