By Crystal Wells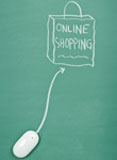 Very, very soon, harried shoppers will swarm online shopping venues to get good deals, find just the right gift or avoid the holiday shopping rush at their local department stores. Many online entrepreneurs do not come up for air until Christmas, and rush through every task to make sure they compensate for the slower months. A big part of being able to handle the sales rush is to prepare ahead of time. Here are 11 things you can do now to make sure your holiday season runs smoothly and efficiently.
1. Freshen up your website.
Busy online shoppers expect to find what they want and make a purchase in a few steps. To ensure your site is buyer friendly, browse your shop, yourself, and buy something, or ask a friend to do this and give you honest feedback. Is your site easy to navigate? Does it look up to date and inviting? Are your categories clear and well-stocked? How many steps did it take to check out? Refresh the look and feel of your site before the holiday rush to make it as easy as possible for shoppers to buy from you.
2. Offer free shipping and other specials.
Incentives really do motivate buyers, and the number one incentive is free shipping. In a 2013 survey by Boston Consulting Group, 74 percent of respondents said free delivery would get them to shop online more often. If you can, include free shipping as a delivery option, and prominently proclaim it on your site and in your ads. "The words 'free shipping' can bring in more buyers, even if you condition it on a minimum order amount," notes Mike Effle, Vendio CEO. Other enticements, like a free gift or discount, also can be successfully tied to a minimum purchase. These appeal to shoppers' senses of value and can persuade them to spend more than they otherwise might.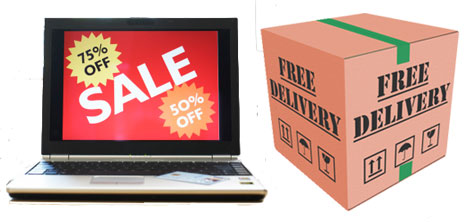 3. Dust off your email marketing.
Good, old-fashioned email is still one of the most effective marketing tools around. What has changed is how people read them. Nearly half of marketing emails are now opened on a mobile device, so make sure your subject line and message are concise and compelling. Use your business name as the "from" address, so it will be easily recognized. Your message should clearly state the offer and make it easy for the reader to act on it. To avoid spamming people, only email previous buyers or folks who have signed up to get your emails, and provide a way for them to unsubscribe.
4. Get into the holiday spirit and 'socialize.'
Social networking is a great way to spread the word about your business, promote products and connect one on one with buyers. To elevate your brand on social media, post or share information people will want to re-share. Ask open-ended questions to get folks to interact with you and generate excitement for the approaching holidays. Offer special deals for your followers to bring them to your e-commerce site. Remember to keep an 80/20 balance. Limit promotions to about 20 percent of your posts, and provide interesting and engaging content the rest of the time.
5. Increase your inventory count.
When you sell out of a hot item during the holidays, you not only disappoint shoppers, you limit your sales potential. Make sure you have plentiful inventory of your best sellers, popular seasonal items and products you plan to heavily promote, and consider increasing your restock levels of these items to keep supplies steady
6. Stock up on shipping supplies.
Holiday shoppers are counting on you to ship items in plenty of time for gift giving. When those holiday orders start rolling in fast and furious, you will not have time to go hunting for supplies, so stock your shipping area now. Make sure you have boxes or envelopes in the appropriate sizes, and keep enough on hand to fulfill your inventory. Stock up on fillers, tape, shipping labels and packing-slip paper. Do not worry about having too much. You will use it up soon enough.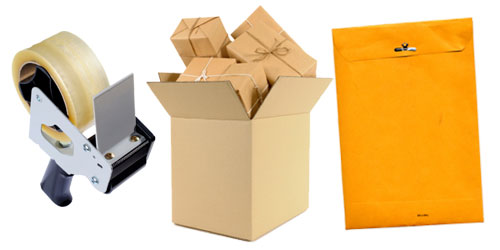 7. Update your content.
Stale, lifeless content makes a website look abandoned. Keep your content fresh and interesting so shoppers will know you are open for business, and you have great stuff to offer. Prominently display your holiday promotions, consider adding a Christmas countdown timer, and make sure your "about" and contact information is up to date. Highlight different seasonal and top-selling items on the home page. A "daily deal" is a good way to entice shoppers to check in regularly.
8. Polish up your policies.
Your store policies help build trust by telling buyers what they can expect from you, and what you expect from them. Go over your payment, delivery and return policies now and make needed changes. You can put hurried holiday shoppers at ease by making your policies easy to find, brief and simple. As you review these, make sure the information is complete and up to date, proofread for grammar or spelling errors, and ask yourself if the tone seems polite and professional.
9. Reward your frequent fliers.
Repeat customers are your best marketing channel because they are likely to recommend your business to friends and family, and social contacts. Reward these valuable customers with special pricing, early or exclusive access to new products, frequent-buyer programs or referral credits. Consider including an unexpected free gift with their order to show how much you appreciate their business.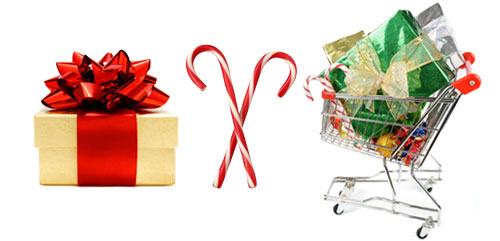 10. Think for your buyers.
Holiday shoppers can feel overwhelmed in the rush to find the perfect gifts for everyone on their lists, so show them what to buy. Create a "Gift Ideas" category, and feature your most interesting products there. Point out "Gifts for Her," "Gifts for Him," "Gifts for Kids," "Gifts for Teacher" and so on. They will appreciate your suggestions, and the time they saved.
11. Breathe.
In the midst of the holiday frenzy, it is easy to get caught up in business and forget to take time out for you. Allow yourself some downtime each day so you do not burn out. Schedule rest breaks, set an alarm if you have to, and step away from your workspace. Go for a walk, take a nap, spend time with loved ones or bake cookies. Give your mind and body a breather from daily stress, and you will return to work refreshed and ready to spread more holiday cheer to your lucky buyers.
Do not wait. If you prep for holiday selling now, the busy season will run smoothly.