By Eric Leuenberger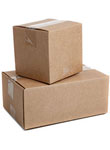 It is no secret that shipping is one of the most essential elements in helping to close ecommerce sales. Customers want to know how much it is going to cost to ship their orders, and when they will receive them, and they want that information readily available. The following are ten best practices to help you seal the deal.
1. Do not make customers log in
"How much does shipping cost?" and "How fast can I get it?" are questions at the top of every customer's mind, and making them log in will cost you sales. Customers should be able to see the cost for shipping on the shopping cart page. If shipping prices are based on location, give people the ability to enter their ZIP code for a quote.
2. Include shipping info on all product pages
Product info pages are where shipping questions often arise. Customers want to know, "If I add this item to my cart, how much is it going to cost to ship it?" As a result, giving the customers the ability to see shipping times and costs directly from the product pages should be an option. Offering a link to the shipping rates and policies is a good idea, but an even better one is using something like AJAX or a tabbed view to enable the customer to get their shipping rates without the need to leave the page they are on.
3. Link to shipping page from shopping cart
In the shopping cart where customers select the shipping method, be sure to provide more information about what can be expected with each option. Once again, the best way to do this is to provide a link to the additional information that does not cause the customer to leave the page they are on. This can be accomplished using a non-blockable pop-up window.
4. Do not try to make a lot of money off shipping
Customers can find shipping rates for similar items on competitor sites very easily, and are often sensitive to high shipping prices. Do not attempt to make more money by raising shipping and handling rates.
5. Consider offering free shipping
If the current average order value is $45, consider offering free shipping at $55, in an effort to increase the average value and sales revenue.
6. Show delivery estimates by region
On the shipping page, show a map of UPS or FedEx estimated delivery times based on region. These graphics are often provided by shipping carriers and can easily be downloaded and placed on a website.
7. Ship next business day as a norm
Customers want things fast. Even if they purchased 3-5 day shipping, make sure as many orders as possible get out the door the next day. Do not sit on orders, as doing so increases the chances of orders not arriving on time, leading to unhappy customers. For those that choose express shipping methods, consider shipping these orders the same day if the order is placed up to a certain cutoff time, and be sure to share that time with your customers.
8. Provide tracking numbers
A critical time to start building customer relationships is directly after an order. Customers want to know that the order they placed has been received, and want to be able to track that package's progress to their doorstep. As soon as tracking numbers are received, they should immediately be emailed to the customer. If the internal systems enable it, make the tracking number a link directly to the carrier's website, which pulls up the delivery schedule for them.
9. Do not ignore lost shipments
When shipping any level of items over the Internet, a lost shipment is bound to happen at some point. Although it may not be the store's fault, always work with the customer to correct the situation. Do not point fingers. Solve the problem. If that means re-shipping the order, do it.
10. Under promise, over deliver
Do not promise something you cannot back up. Avoid unrealistic delivery times and have a shipping cushion. Add one, two, or even three days padding to typical delivery time estimates, except for overnight and express options. Providing a cushion means that if the customer gets the package in five days, they are happy. If it gets there prior to that, they're excited.
How the details of shipping are presented can be just as important as the shipping offer itself. Make sure you are on top of your shipping game, and delight your customers with all the information they want, as well as on-time product delivery.