by Seth Tenenbaum
Never have independent retailers needed to tap into their ingenuity as much as during COVID-19.
From changing their product mix to expanding their social media impact, retailers are finding new ways to add value and push ahead (or at least hold steady).
What you may not realize, though, is how much creativity you can use to push costs down. Given your often razor-thin margins, every bit of savings makes an impact, and it is surprising how much opportunity there is to conserve cash. Indeed, 15 to 20 percent of your essential costs—such as payment processing, waste management, and small package delivery—may be renegotiable. How can you find this gift of free money, just waiting to be unwrapped?
Payment Processing Savings Tips
Know which fees have some "give":
If you really want to save money, wait before switching to that shiny new plan from the payment processing company that has promised a deal. Ensure that you are comparing apples to apples: In the U.S., there are 530 categories of payment processing rates—and your new and incumbent vendors could present the same "variables" in different ways. Moreover, only about two dozen of these categories are truly negotiable.
Weigh buying versus leasing:
Are you leasing your credit-card machines? Buying is almost always preferable for long-term money savings.
Walk away from any large early termination fees:
Especially in the current business environment, they are just too risky.
If you are setting up an online store, your payment processing system will need to integrate with your shopping cart technology:
That will likely limit your choice of processing vendors, but you may still have budgetary flexibility. Don't hesitate to ask about further discounting.
Keep your online payments secure:
Learn more about relevant best practices, as advanced by the PCI Security Standards Council and its member companies. Worldwide, data breaches cost organizations a little less than four million dollars on average, according to IBM Security.
Reduce Small Package Delivery Fees
Go private:
If the majority of your packages are under 150 pounds, and you have been relying exclusively on the U.S. Postal Service, consider one of the commercial services as a potential money saving measure. Unlike the Postal Service, they can negotiate with you.
The international advantage:
If you are doing a fair amount of international shipping, also consider a relationship with a non-U.S. based shipper for potential added savings.
Pay only for what you need:
What is the standard timeframe for product delivery in your industry? Your customers may be very happy with ground service versus express – should you be cutting back?
Who pays for the shipping?
If you are buying products from manufacturers or distributors, have the shippers bill you directly to avoid possible surcharges.
Insist on timeliness:
Certain providers will comp shipping if packages are consistently arriving late.
Waste Disposal Options
Re-evaluate frequency:
If you have cut back your physical store hours, you may be able to reduce recycling frequency from every day to twice a week, for example.
Are you in a mall or shopping center?
You may be able to share a recycling area with other similar businesses—or contract jointly with a hazardous waste pickup service that specializes in your unique requirements (e.g., paint disposal).
Combining several of these options can help steer you through the pandemic with a little less financial stress, and more opportunity to reinvest in your future.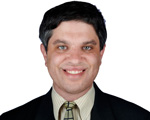 Seth Tenenbaum is a Boston-based Strategic-Partner with Schooley Mitchell, the largest independent cost reduction consulting company in North America, with offices from coast-to-coast. Since its founding in 1998, Schooley Mitchell has helped 23,000 organizations reduce essential business expenses by an average of 27-28 percent, delivering over $360 million in documented savings. Mr. Tenenbaum, who has worked extensively with retailers, can be contacted at 617.655.6505.